Good news Mirians. Kenny Rogers ROASTERS is going to land in Miri's Bintang Megamall. For Sarawak, currently you can find Kenny Rogers ROASTERS in Boulevard, Kuching and The Spring, Kuching.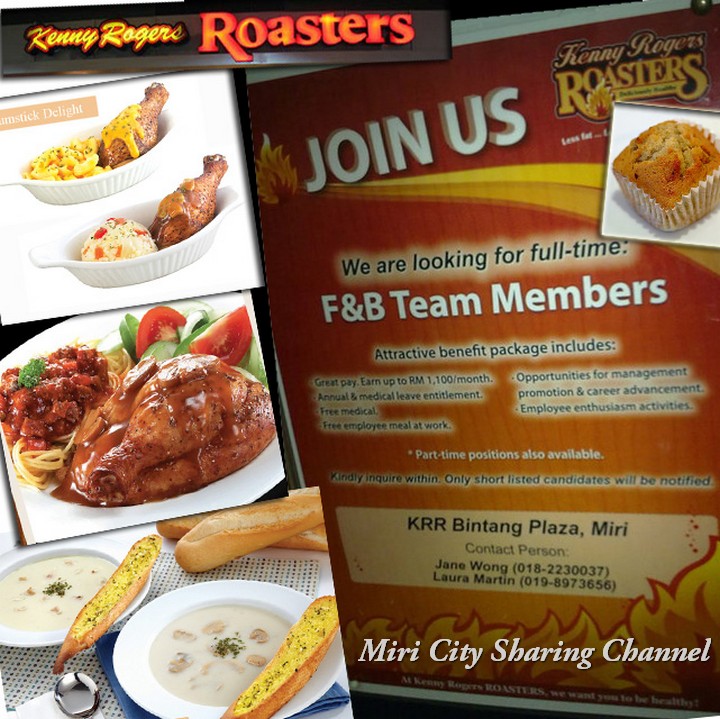 Kenny Rogers ROASTERS in Miri City, Sarawak, Malaysia.
The dining restaurant is popular by its rich of various hot and cold side dishes. What you should not miss out to try is Kenny's famous delectable roasted Chicken, pasta meals, and home-made muffins. Besides, there are vegetable salads, potatoes, soups, desserts and beverages served. Enjoy your meals in a friendly and very comfortable mid-casual environment.
Sweet Indulgence at Kenny Rogers Roasters
web: http://www.krr.com.my/