Japanese Seafood Fossil Cake TAKO SENBEI found in Miri City. A Special big pancake for a special you.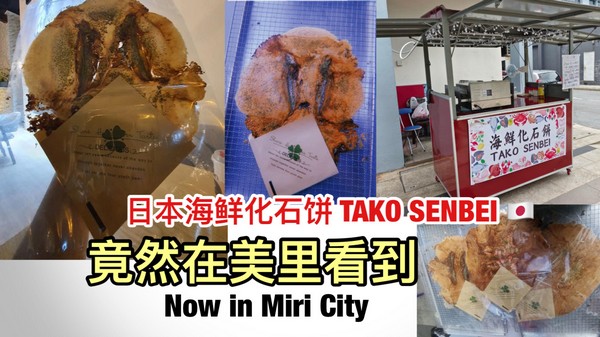 Creative and popular snack, the real seafood fossil cake bigger than your face
"Fossil cake" was born out of the popular seafood pancake snacks on the streets of Japan. Using machine to flatten fresh seafood into fossil cake state.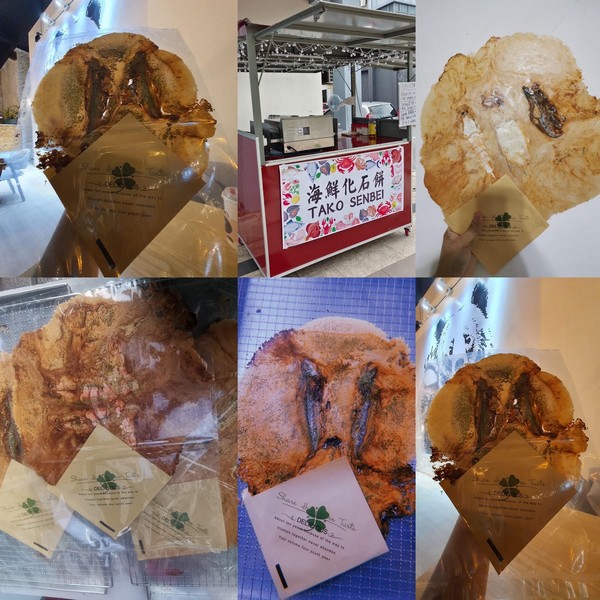 The most important thing is to completely penetrate the seafood umami into the pancakes. It's super crispy and delicious. If you haven't tried it yet, come and try it.
Friends who want to try can come.
Daily business hours:
11am-10pm
Address:
御黑堂 Yunique Tea Marina Phase 2 Miri
(Images: 刘晋豪, 美里海鲜化石饼 Tako Senbei)