The Cake Maker in Miri City! Their cakes and desserts are displayed for sell in Share Tea Permaisuri Mall Miri.
Delicate foods and desserts that is low or very low in sugar and sweetness.
Food that are well presented and nice for eyes.
Food not just for our stomach.
It is art. Art for life.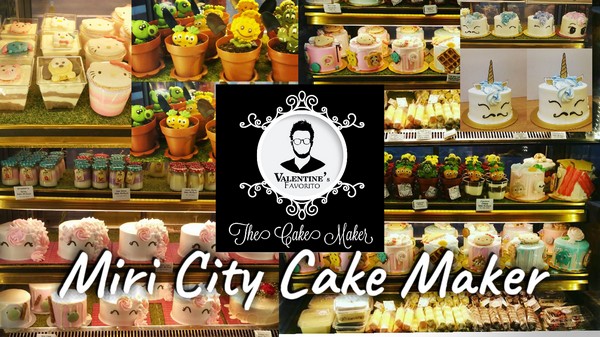 Enrich life. In any occasion, celebrate with anyone, or just get together, or alone, something that will delight us until the bottom of our heart.
Unicorn cakes at Share Tea, Permaisuri Mall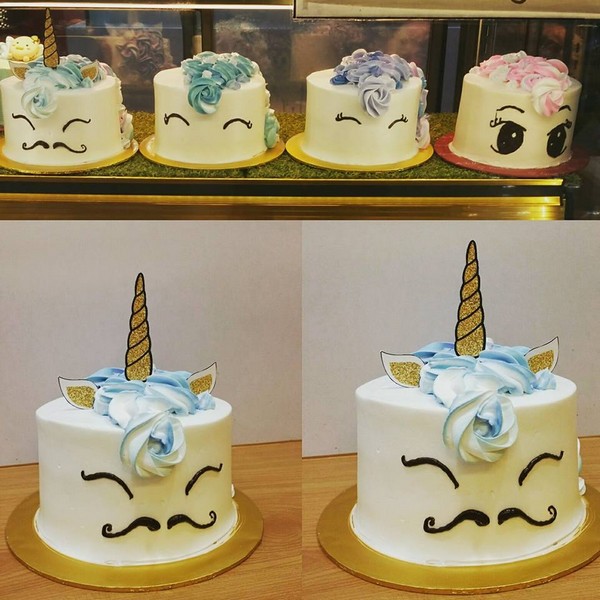 Dark chocolate topping for our cakes
nice and less sweets
Cakes and desserts available at Share Tea, Permaisuri Mall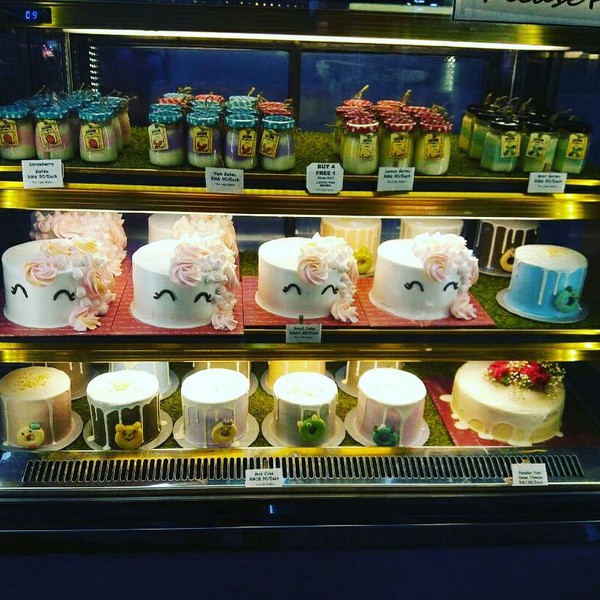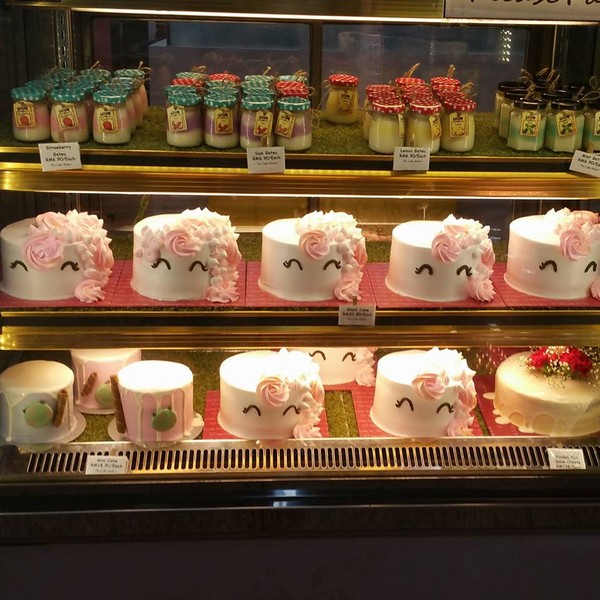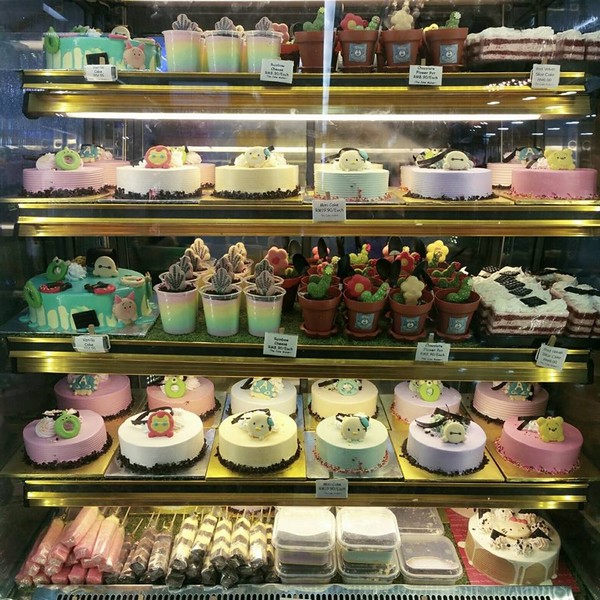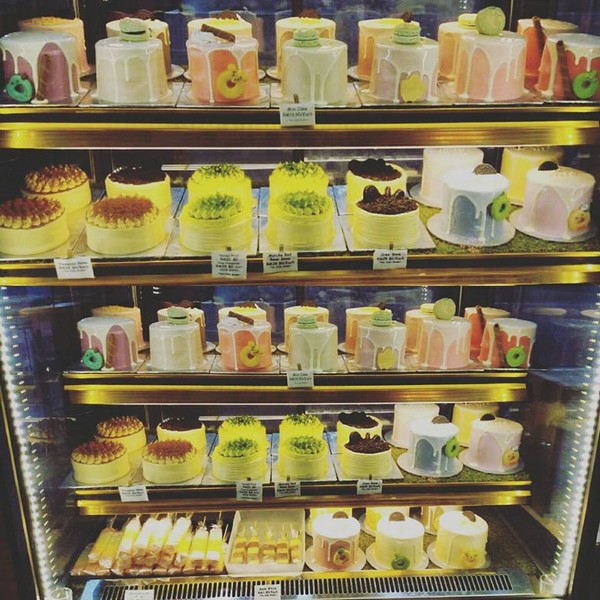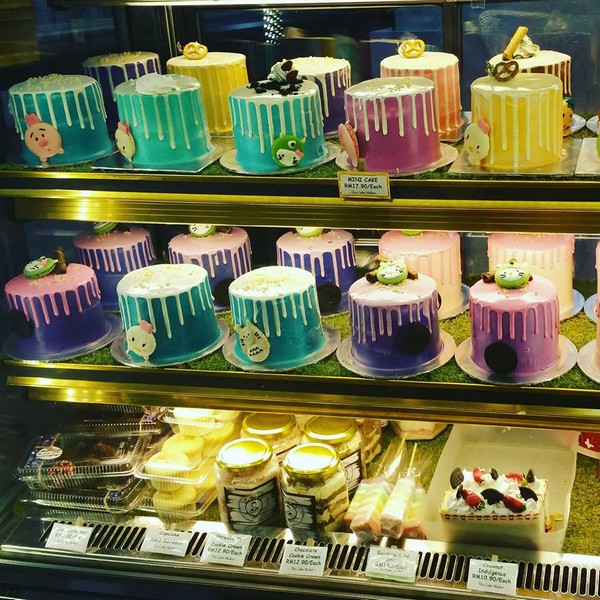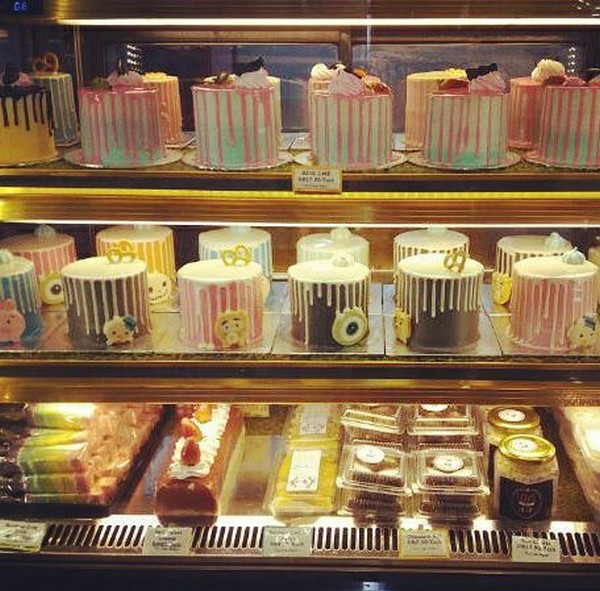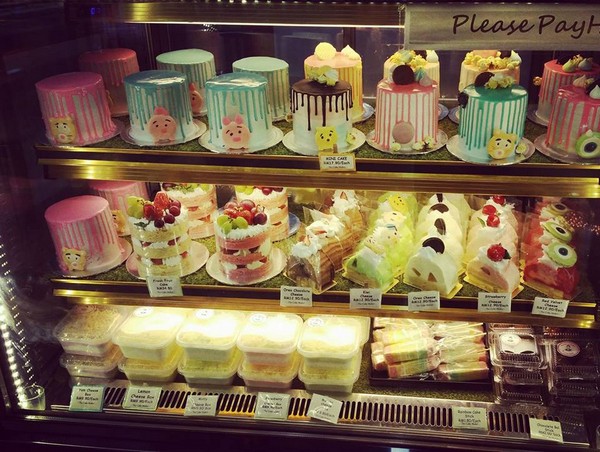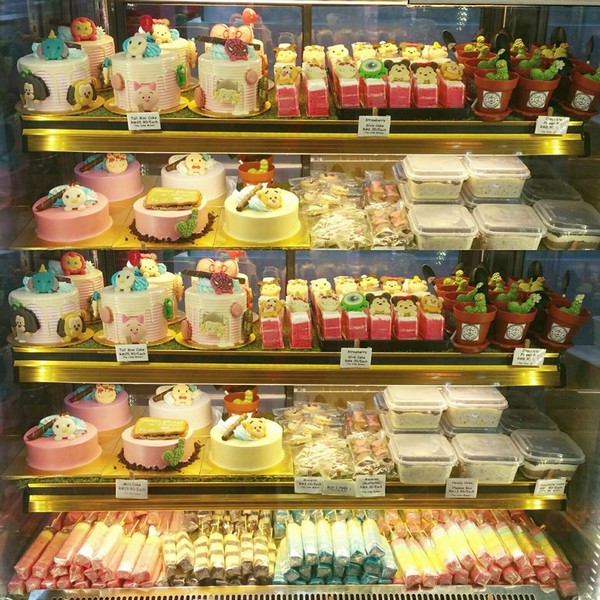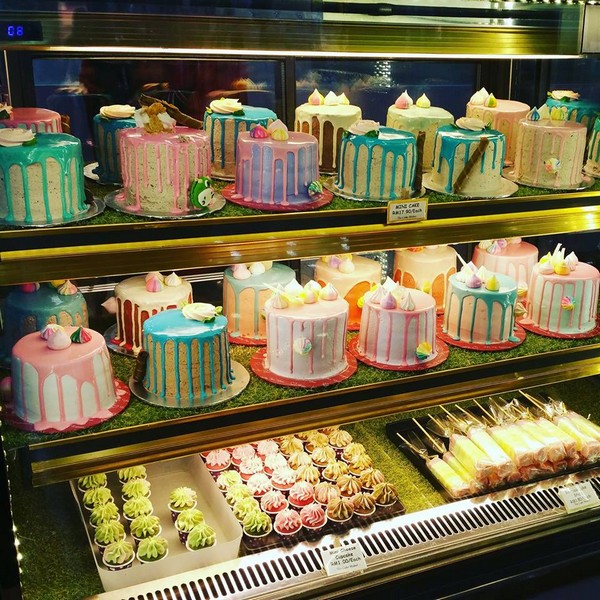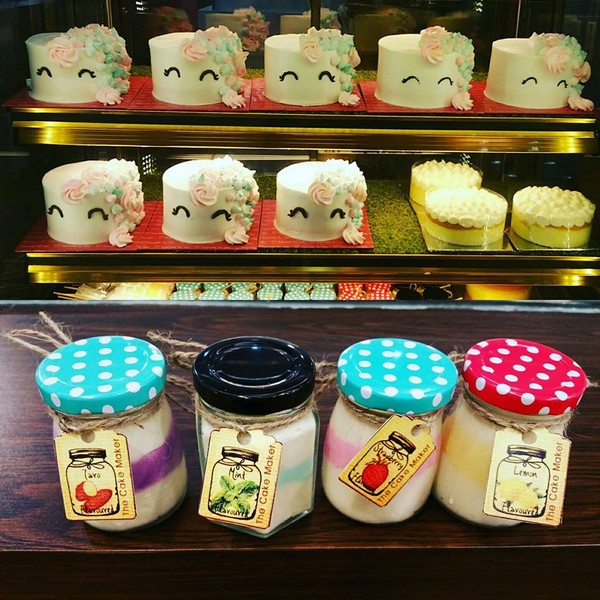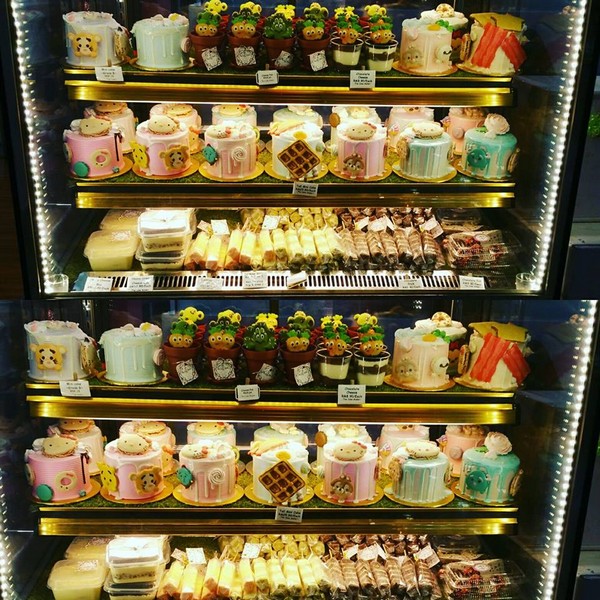 low sweetness swiss roll
at Share Tea, Permaisuri Mall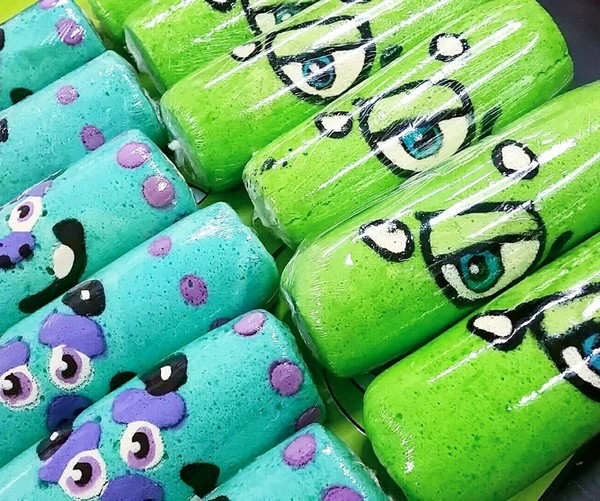 Our new range of stuffed cupcakes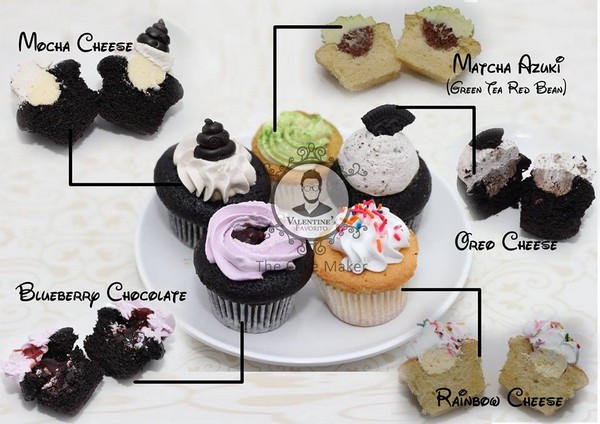 Chilled cheesecake for your days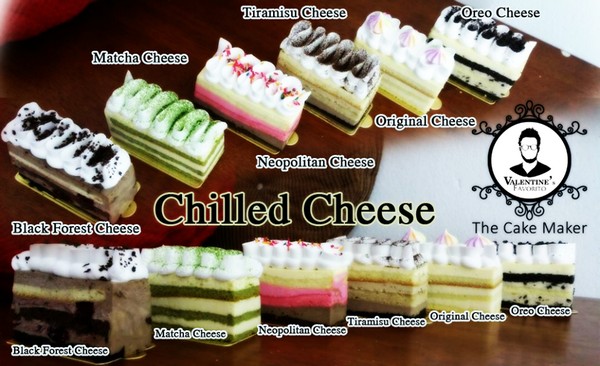 Chocolate cheese and strawberry cheese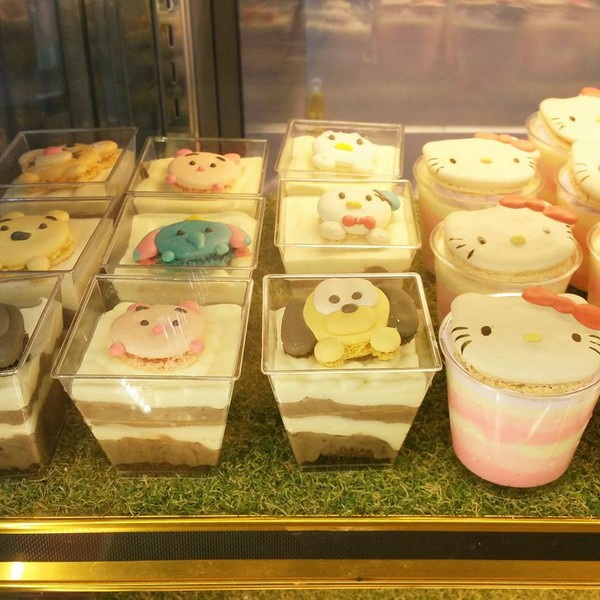 Plants in action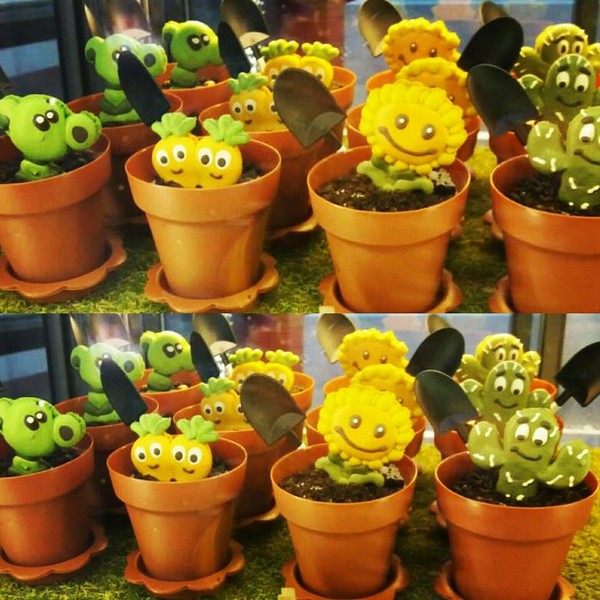 Disney's Rainbow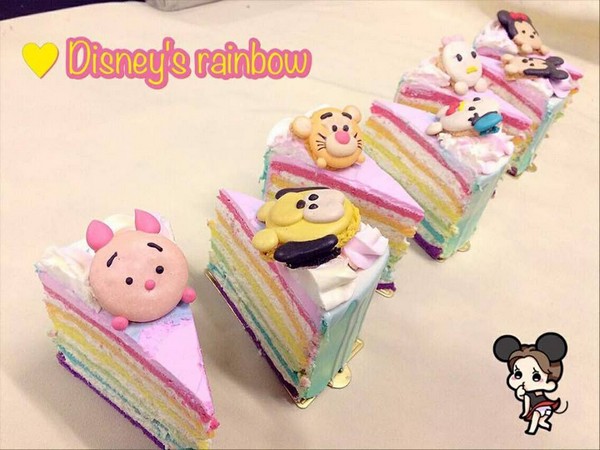 Decorated macaroons for sell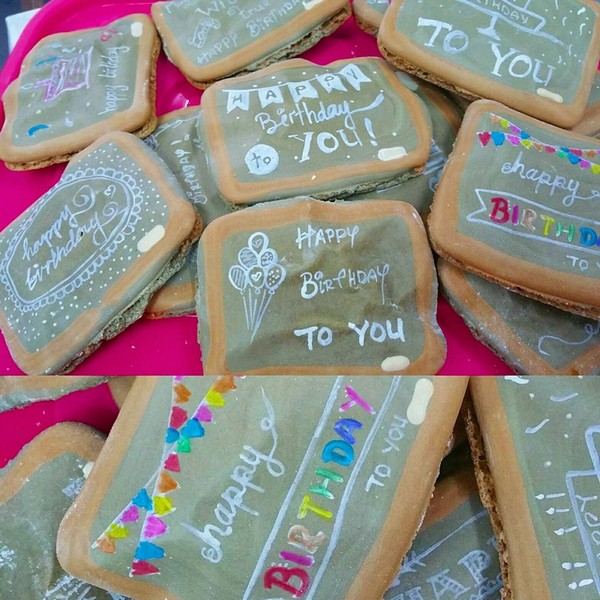 Cakes cakes cakes custom made cake for orders!
T&C for orders
For custom made cake orders – All orders require full payment at the time the order is placed to reserve your event date or order fulfillment. If an order is cancelled after it has been booked, we lose business from potential clients that were turned away to reserve your event date. Additionally, all of our baked goods which include Cakes, Cupcakes, Cookies, and Cake pop are custom made to order using perishable, time sensitive ingredients. For those reasons, all payments made in full are non-refundable and non-transferable (non-transferable if cancellation date is less than seven days to the event date), if an order is cancelled.
– The client agrees to colors, designs, sizes, servings and flavors upon placement of the order. The client also agrees that upon pickup or delivery of the order, that they accept the product "as is" and no refunds will be issued. – Any changes made less than 7 days before the event date cannot be guaranteed and may be subject to additional charges. – Setup fees for all cakes will be applied. The client is responsible for providing an appropriate and secure table and environment for the setup of the cake/cupcakes. Cakes are heavy and require a sturdy table, and optimal room temperature of 27 degree celcius or below. We are not responsible for any damages that occur to your cake/cupcakes once setup is complete (i.e.: table collapses or is bumped into causing cake to fall). – Delivery charges will also be applied based upon delivery distance and are made Monday-Saturday only during regular business hours or designated delivery time.
– We do reserve the right to use creative judgment or make adjustments where we feel necessary in order to maintain the quality and workmanship of our designs but also preserve the interpretation of your design to the best of our abilities.
– If fresh flowers are provided to be used on the cake/cupcakes, we will arrange up to 3 flowers at no additional charge and RM6 for each additional flower. The client also acknowledges that fresh flowers are not a food product and may contain pesticides, insects, dirt and other contaminants and can cause the cake to become inedible.
– -All cakes, including cookies, cupcakes, and Cake pop, will be photographed and we reserve the right to use any photographs for display or promotion without compensation to you.
– Our products may contain or come in contact with milk or milk products, wheat, nuts, soy and other allergens. You agree to notify your guests of this risk and hold us harmless due any allergic reactions.
– A disclaimer will be included on invoices/receipts for orders as acceptance of the terms and conditions in lieu of signing an agreement before placing an order. Once said order is processed, the client agrees to the terms and conditions set forth on this page.
– If your cake/cupcakes require equipment that we provide such as cake stands, cupcake stands or otherwise stipulated, a security deposit must be left with us at the time of payment in order to ensure the safe return of our equipment. We will refund this security deposit if the equipment is returned to us in its original condition and undamaged no later than seven(7) days from the event date. The security deposit for equipment rental will be forfeited if the equipment is not returned as described above.
– Tasting consultations can be scheduled for parties that will be serving 150 or more guests and there is a RM150 non-refundable fee for this appointment. This payment must be made the same day the appointment is made and will only be refunded if the event is booked within seven(7) days of the day of the tasting.
– If you do not pick up your order when scheduled or no one is available to accept your order at the scheduled time of delivery, it will be considered abandoned and there will be no refund given. Refunds can only be given for custom cakes only, provided, the cake is deemed inedible for consumption and must be refused at the time of delivery. If it is refused after delivery is made for said reason, it must be returned within 24 hrs. of the delivery time. No refunds will be given if cake is served, or tampered with and is not returned for further investigation. Additionally, if your cake is picked up directly from us, the client will assume ALL liability and responsibility for the condition of the cake once it leaves our possession. Delivery and setup fees are non-refundable.
– Our Responsibility: Our performance is contingent upon the ability of Valentines Favorito to complete the agreement and is subject to labor disputes or strikes, accidents, natural disasters, inclement weather, and other causes beyond our control.
(Images courtesy/via The Cake Maker)
Address & Contact:
Lot 917, Jalan Cosmos, Pelita
Miri, Sarawak
Get Directions
@valentinesfavorito
Call 017-228 9005
https://www.facebook.com/valentinesfavorito