Unbelievable at Pulau Malayu in Miri City here, you still can find the authentic taste of Mee Jawa. They serve one of the best Mee Jawa in Miri town, but still many didn't know about this hidden place outside of the city. The signature food is Mee Jawa Special (includes beef and chicken). The gravy sauce was not hot thus the good taste compromised. Mouth watering local food and beverages.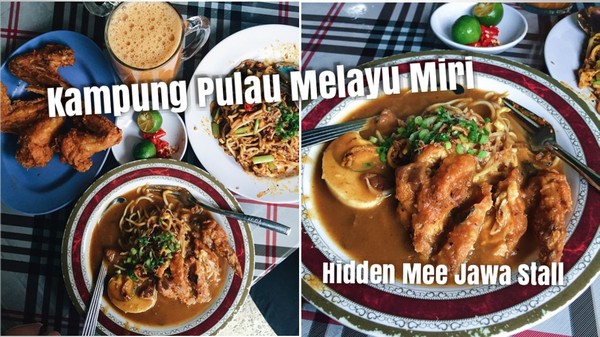 Breakfast like normal, having Mee Jawa Ayam, Mee Goreng Macam & Kepak Ayam. Super duper delicious! Recommended! Hole No.9 Pulau Melayu.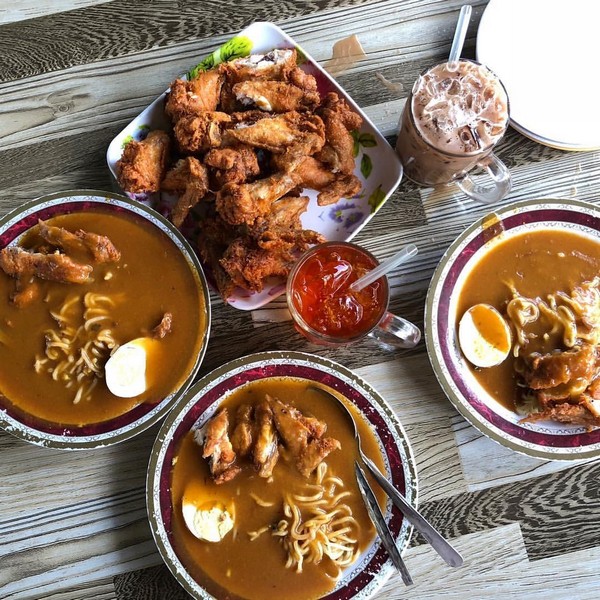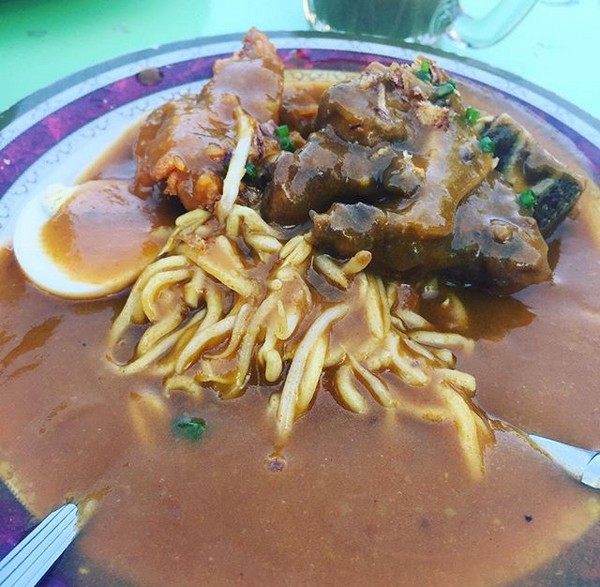 Must come and have the flavourable test and kick of the taste.
This place is not restaurant, just a "wooden gerai" or wooden shed that specializes in Mee Jawa tulang.
Many customers ordered the fried chicken wings and Mee Goreng definitely for a reason.
The food was superb. It is just you have to wait a little longer for your food to be served. Good place to try mee jawa here and the crispy chicken wing is best in town.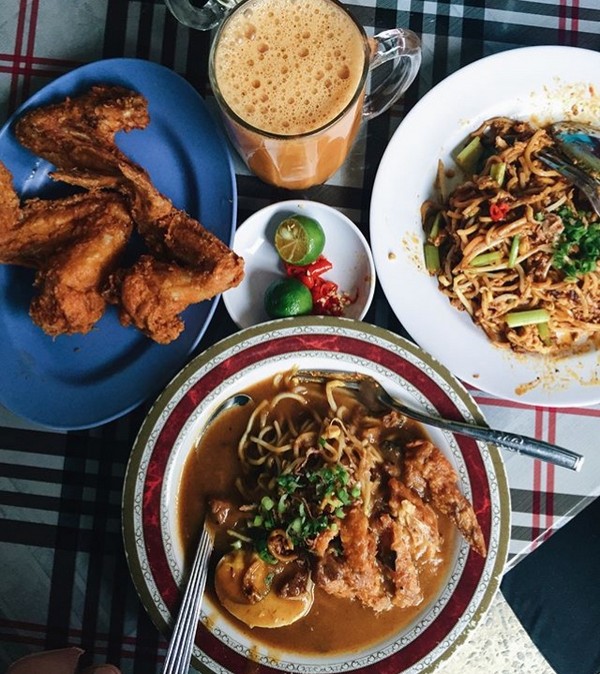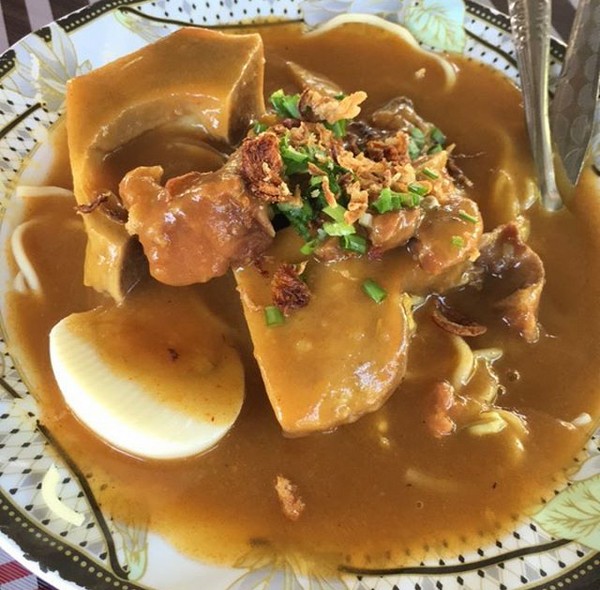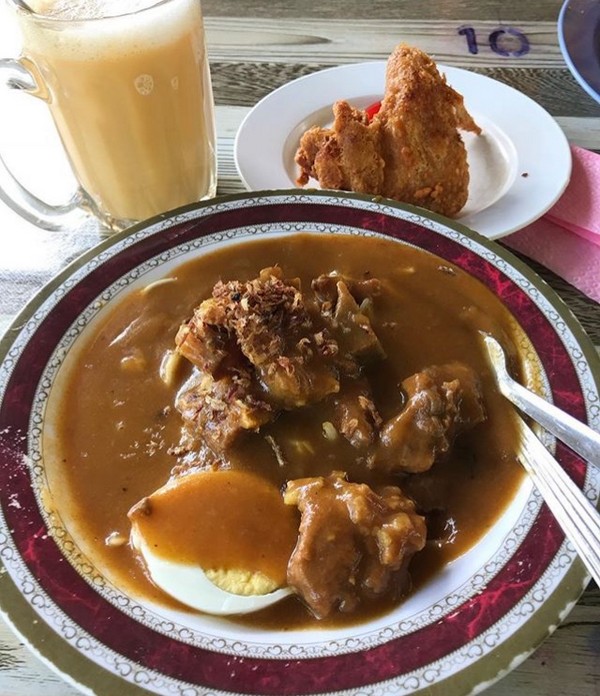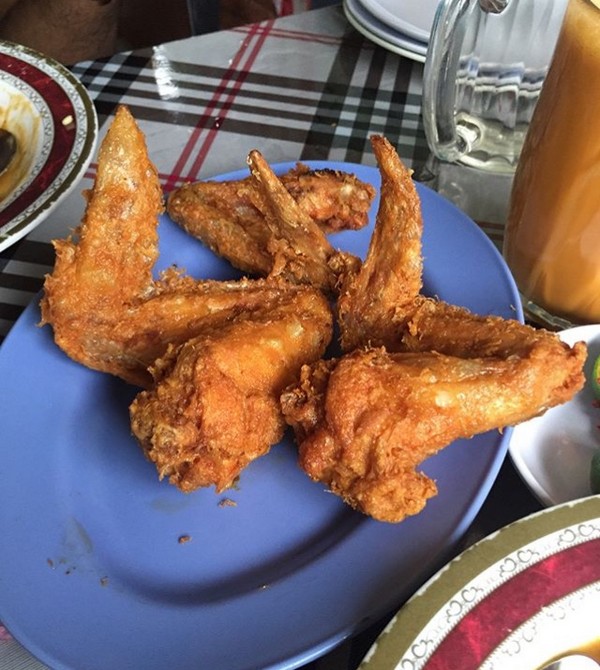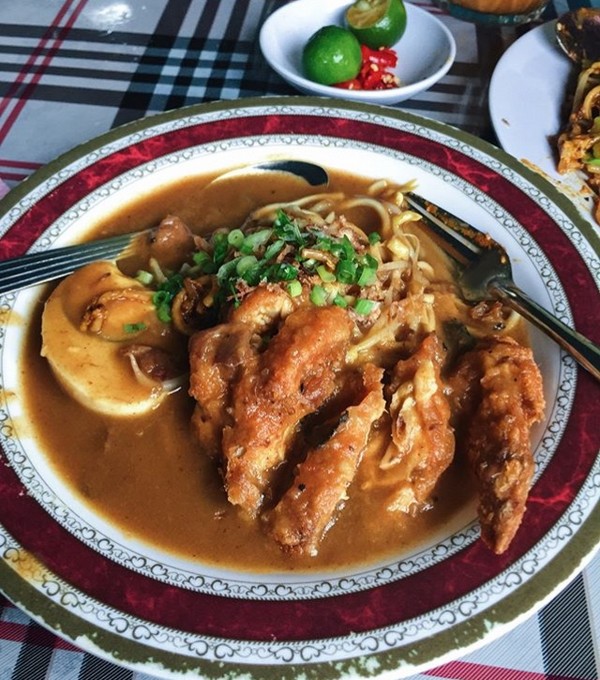 Heard that they will open as early as 7am and you should go early so that you will not be disappointed. Sometimes on crowded day, the food is sold earlier. Weekend patrons includes Bruneian and locals. People from as far as Brunei comes here before Tee-off.
Great coffee and tea is full of fragrance too.
(Images/video via courtesy of sugarandtee, kebeseh, liyanaembok, immagdelenast, elena.eats, Menarik Di Miri & Subis)