So glad to found a coffee shop selling golden fried dumpling in Miri. Yummy fried dumplings selling in 10pcs for Rm5 with a special tasty sauce. These fried dumplings filled with minced meat & veggies, would be a low fat filling but most importantly they really delicious. The available flavours are (celery, jiu cai, sauerkraut, mushrooms).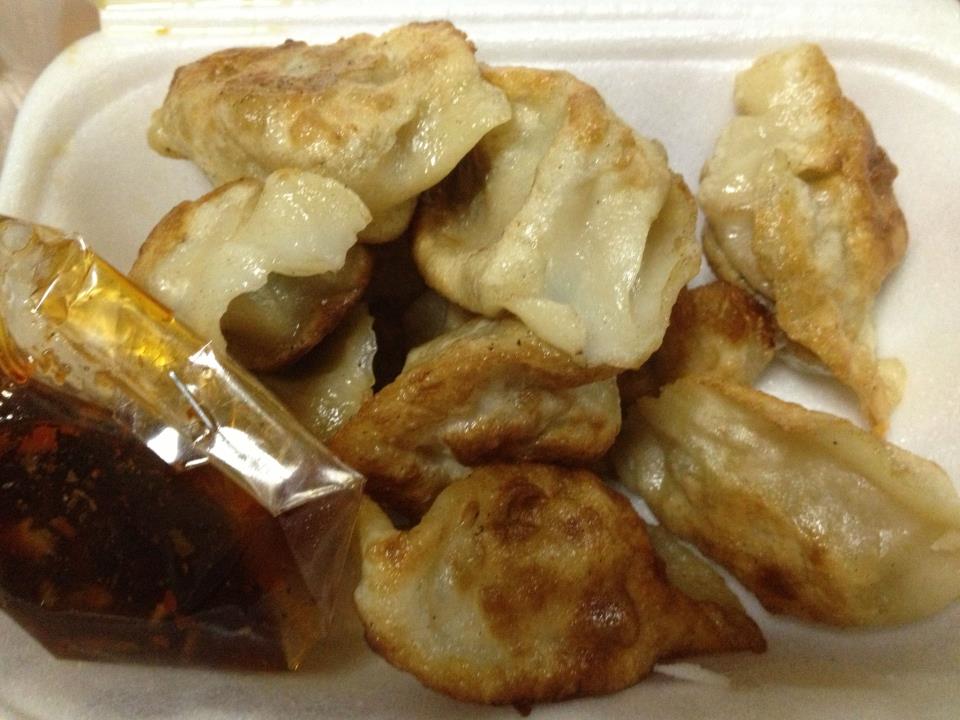 The boiled dumplings are also available, called (水饺 shuíjiǎo) instead, put in a pot of boiled water to simmer for 2 to 3 minutes, then drain well.
Chinese menu available in Li Da Hua Cafe:
正宗麻辣风味.
水饺, 煎饺,(芹菜, 九菜, 酸菜, 蘑菇).
Li Da Hua Cafe is located opposite Dessert Master Miri at the following address:
Lot 2517 (Boulevard Commercial Centre), Miri, Sarawak, Malaysia.