Today breakfast went to Alipapa Cafe (Lao Yang Restaurant next door). Ordered this bowl "fried meat plate noodles." Noodles taste good. Fried pork slices are not too salty, but I personally feel that pork he puts is sometimes fat, added with fried dumplings. good to eat!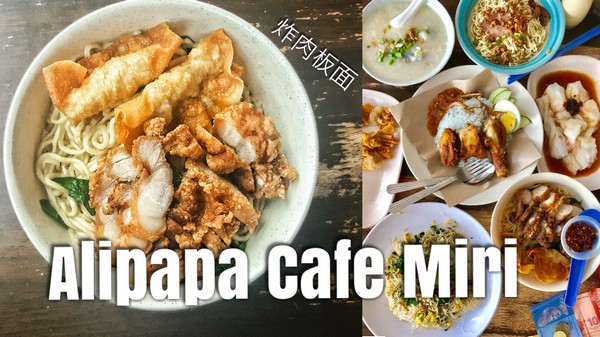 The price is around RM5-6, which is reasonable.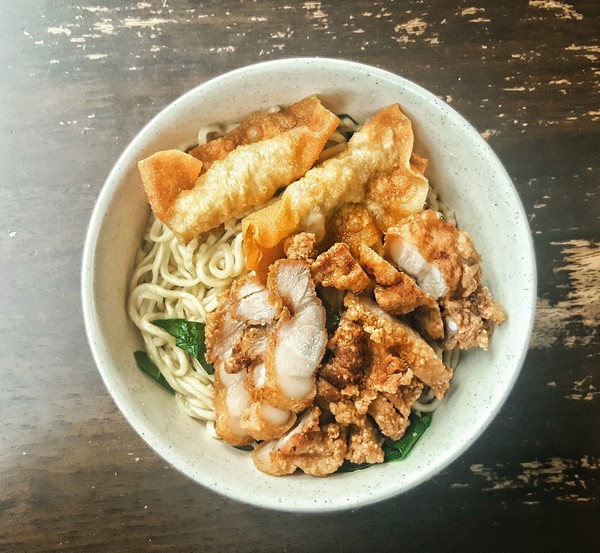 今天早餐到了阿里爸爸茶室 (老杨隔壁)。点了这碗"炸肉板面". 面条口感很好,有弹性 。炸猪肉片不会太咸,只是个人觉得有时候他放的猪肉有点肥,再加上炸饺子 。 好吃
价钱大概在RM6左右 ,还算合理 。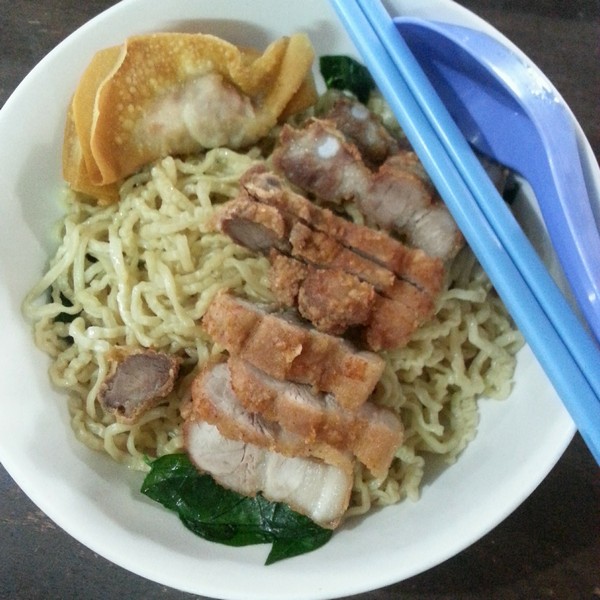 炸肉板面 早上有奶昔打底, 单单吃肉就饱了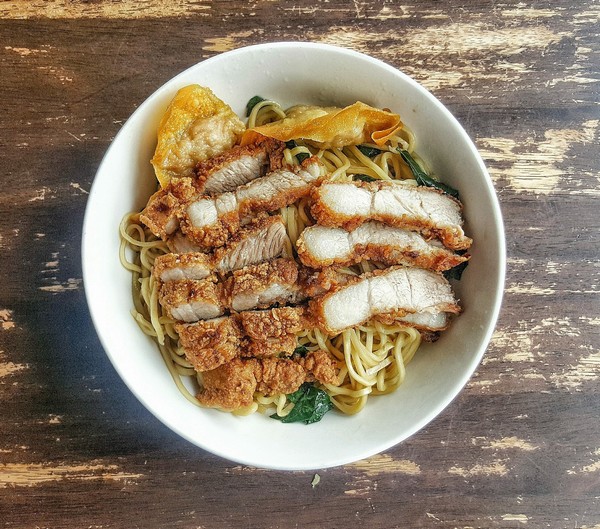 Fried meat and fried dumplings are still crispy, not too salty, noodles QQ, and the taste is also very good. The main things are cheap and tasty.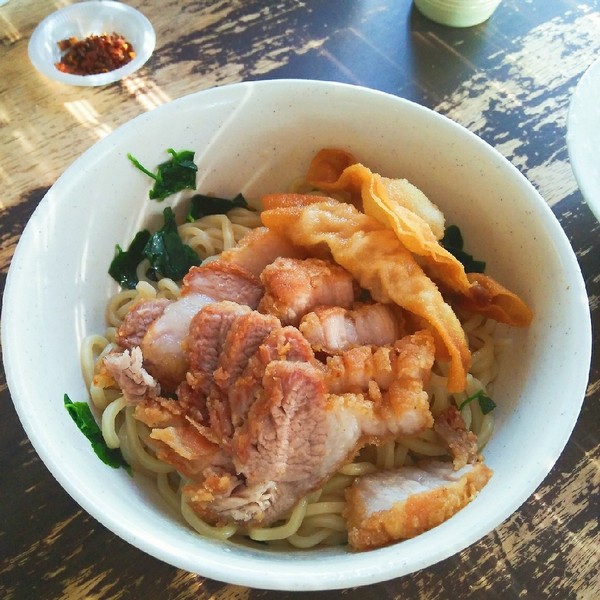 Delicious fried meat noodles. A lot of very large meat.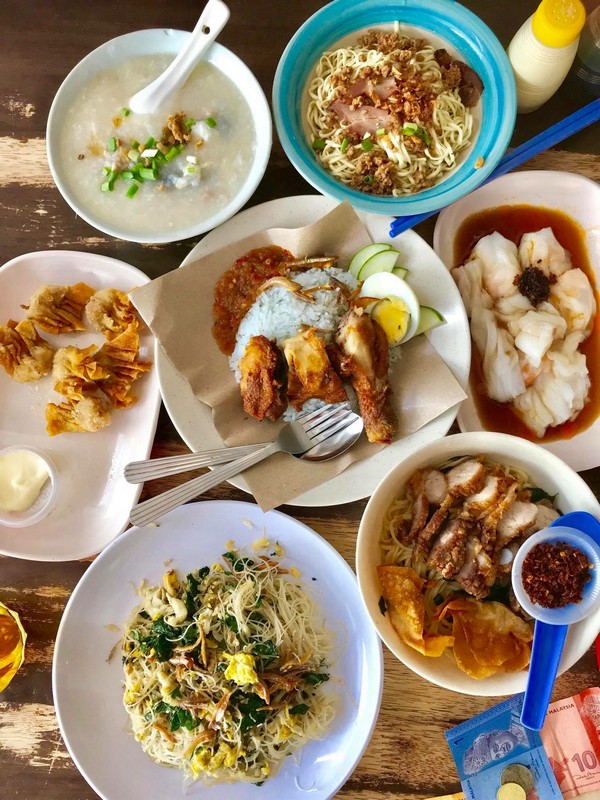 3 personal breakfast!
(Images via/courtesy of Aaron JC Sim, Liew Mei Ling, Goh Goh, Vivi Voon)