Located in Lutong, MYY MALL is now having giant hypermarket from West Malaysia ECONSAVE(宜康省), providing one more choice for consumers in Miri City. ECONSAVE is the third largest grocery retailer in Malaysia, it currently has more than 50 branches throughout the country. Well said never lose anything by "shop around", this shows the importance of dealing with smart consumer, and "every day low price" banner should be giving consumers more confident to buy. "Compare our price", is also the slogan of ECONSAVE in their brand.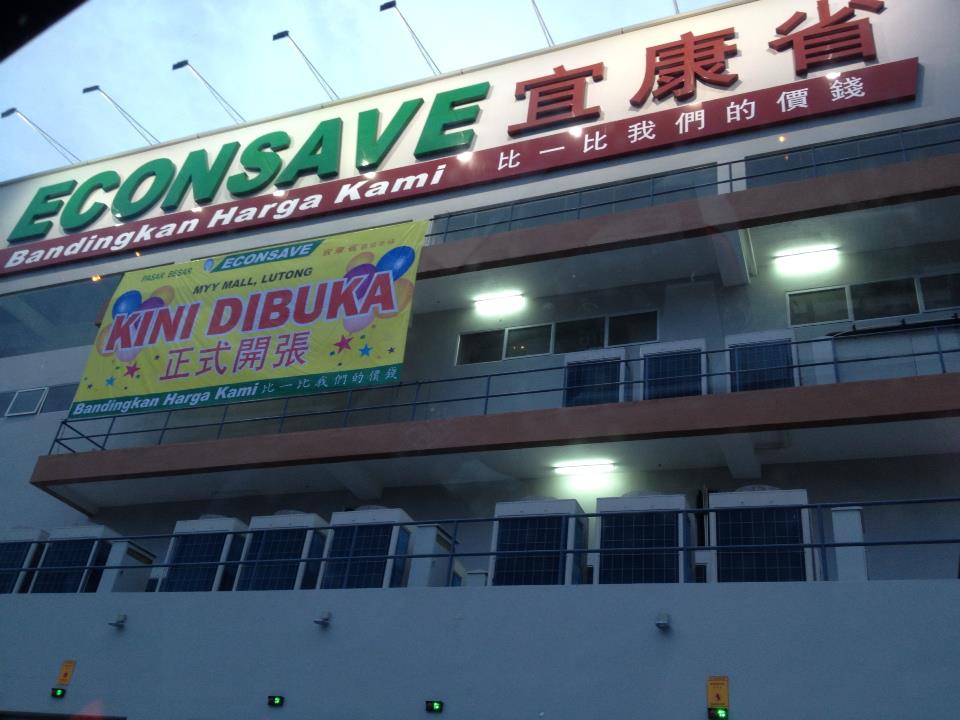 ECONSAVE was founded in 1955, from the board in the grocery store, originally transformed itself into one of the nation's largest grocery retailer, stick to the principle of decades, the meager profit but high turnover, cheap and fine.
Hopefully ECONSAVE will stimulate the market absolutely, giving another wonderful place for shopping in the city. In addition, MYY MALL is situated in the beautiful north district, a densely populated residential areas, for the region near the Lutong, Permy Jaya, Tudan, Senadin, Kuala Baram and Pujut, etc which is also a strategic area. It is believed that after MYY MALL opened, it will promote the development of surrounding houses.