Kornia has opened a branch at Pulau Melayu Miru. Getting a sense of this village's mood. Despite being only 5 kilometres from Miri city, it is far removed from the city's bustle. It's really relaxing because of the trees' foliage and the tranquil ambiance.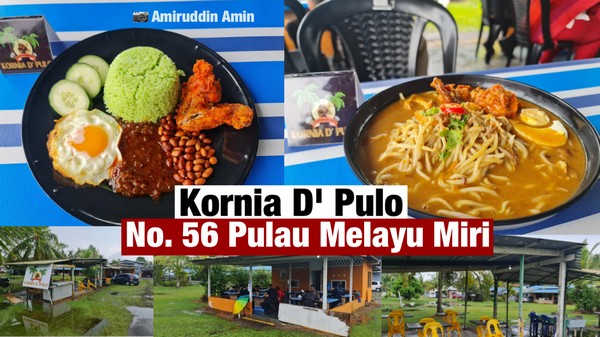 No. 56 Pulau Melayu Miri is where you'll find this Kornia D' Pulo store. Mee Jawa and Nasi Lemak Ayam are two of their most popular menu items.
Their fried chicken is delicious. It's a grumpy one, to be sure. You guys need to try their own food.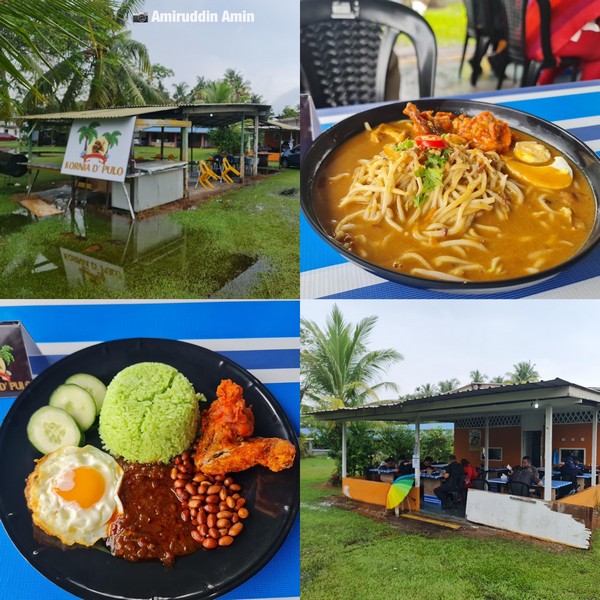 To savour a delectable supper in a tranquil setting here in the kampung.
Location:
Kornia D'Pulo
No.56, Pulau Melayu Miri
(Images: Amiruddin Amin)