Apam Balik is a famous Malaysian favourite local pancake with lots of peanuts and butter, a comfort food for the local from young to old!
Is this the most delicious and the best Apam Balik in Miri City? Definitely Yes! Crispy outside, soft and chewy inside with loads of peanuts.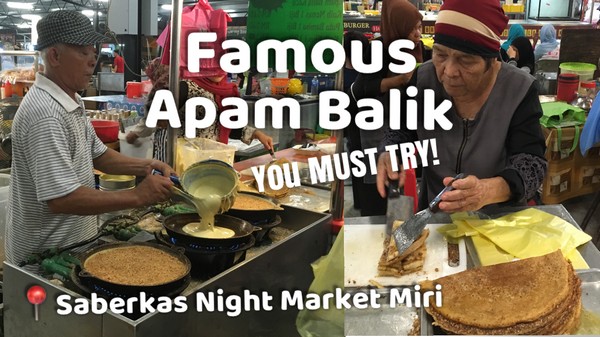 Saberkas market got one store Pak Cik selling Apam Balik always long queue. You must try there!
This is a very famous apam balik in Miri, next time you should come back to try. A Malaysian cuisine that we always enjoy since young age. Our parents always buy it from night market. My favourite Apam Balik the best memang delicious!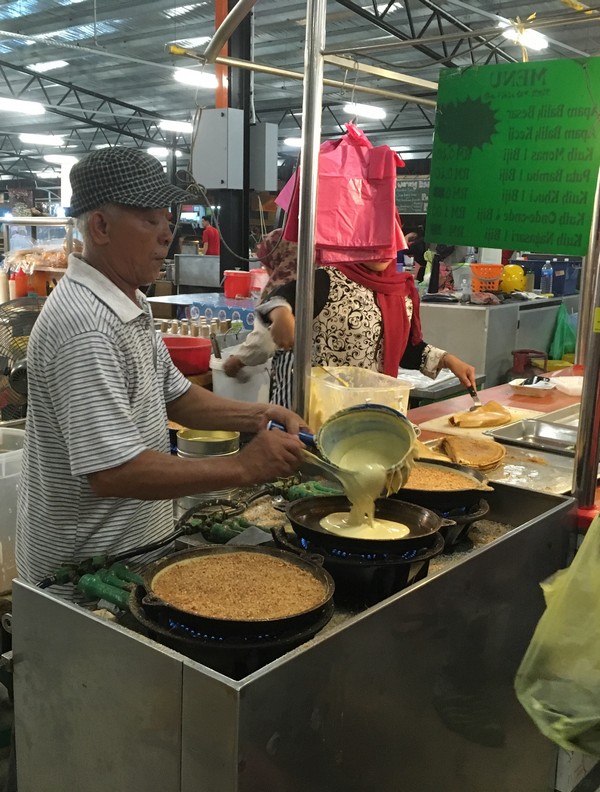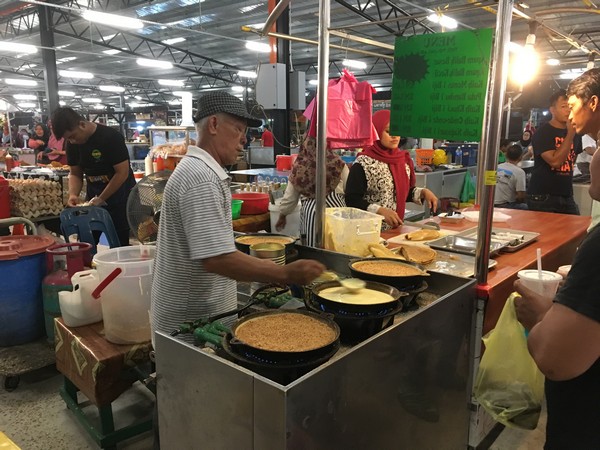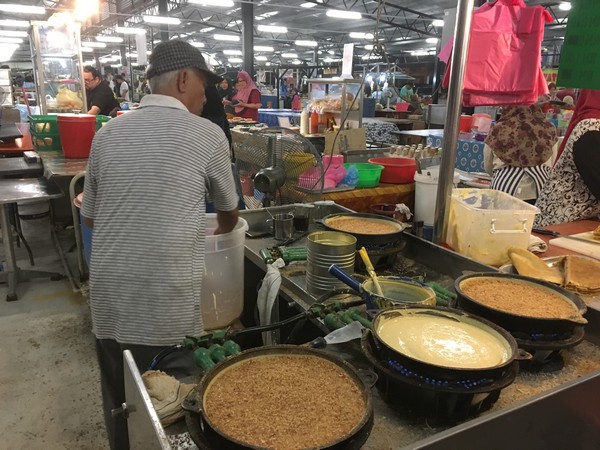 Although four large pans were used, the pancakes are selling faster than uncle Pak Cik could make them. The moment a new batch of pancakes was ready, they were snapped up almost immediately.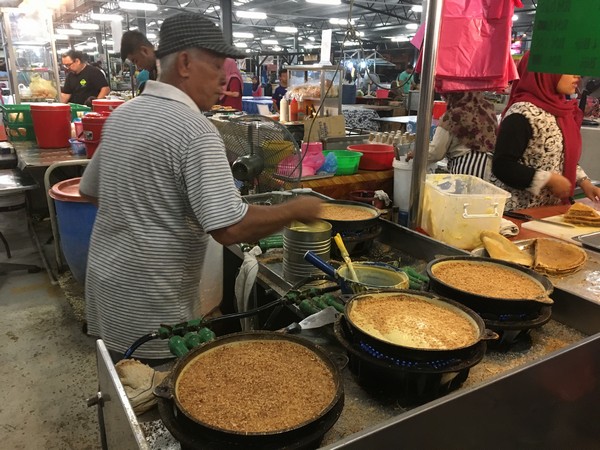 Never miss to buy, mum pergi pasar malam.
Memang recommend sangat, boleh request extra gula/butter/kacang ataupun kurangkan.
Apa apa pun extra! Especially mentega dengan kacang.
Was this your childhood favourite?
Another Stall with Mak Cik selling Apam Balik at Saberkas night market also not bad. The filling was generous too. She can be found in Saberkas night markets just not far away from the Pak Cik stall.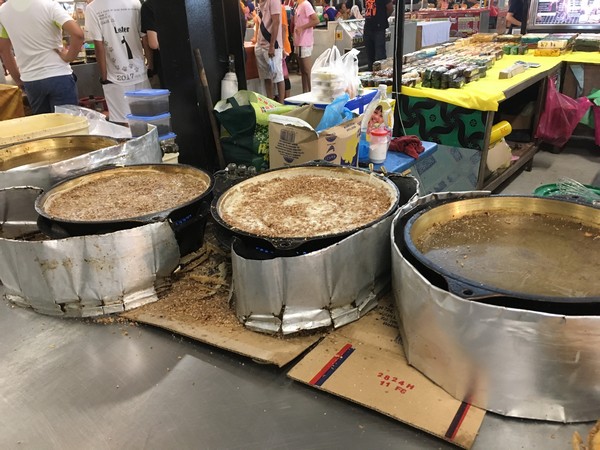 This is the Apam Balik we tapao from the Pak Cik stall.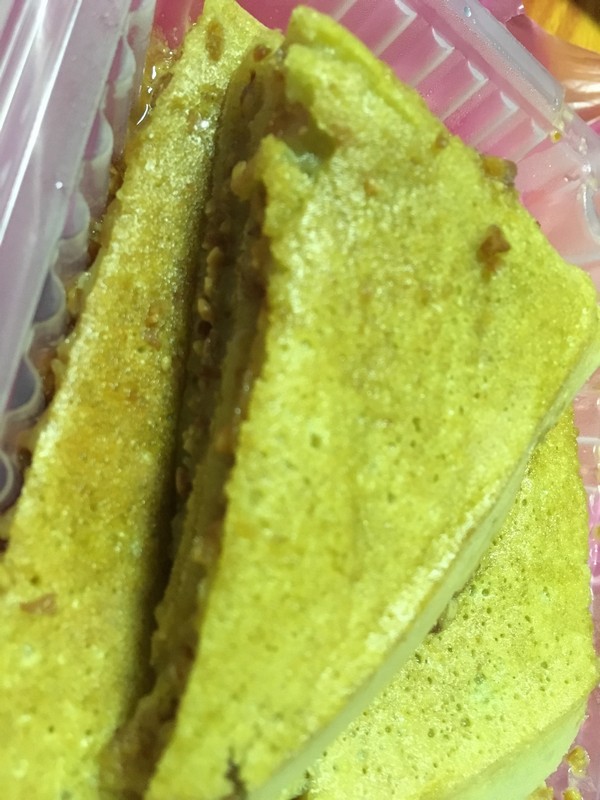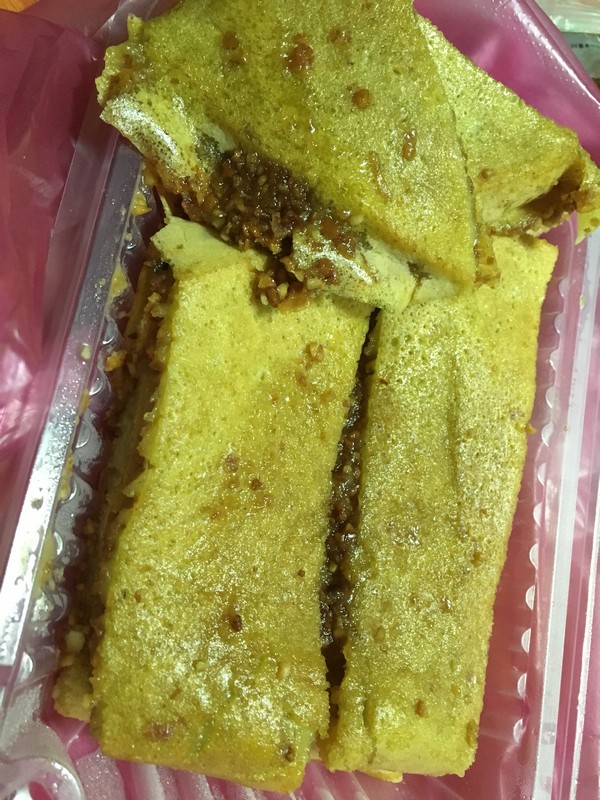 This delicious moon shaped kuih seems to be available in Miri Sarawak. It comes with a mind boggling myriad of names but I think the correct one should be Kuih Apam Balik albeit Sarawak style.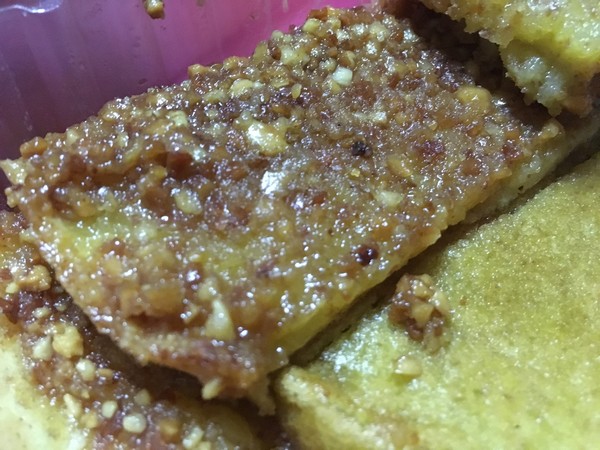 This is an orginal version of Apam Balik or pancakes filled with peanuts and sugar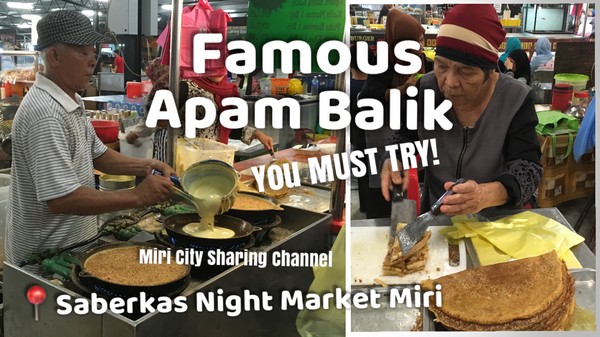 So, which one is your preferred choice?