Coffee Garden, is a new food place recently opened in Miri City. The location is in the industrial area around E Mart area at Tudan. The environment is beautiful and special! Friends who like to take photos can come here, and the food owner is very friendly, and the food is also very suitable for their price.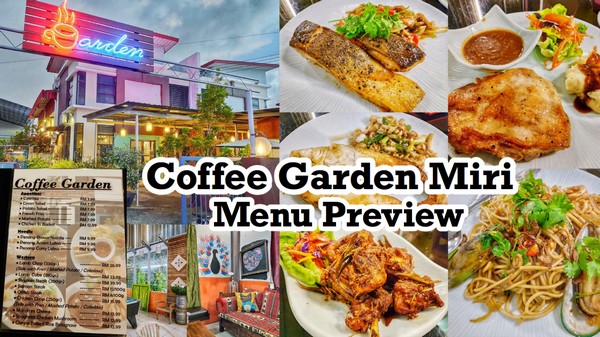 We ordered Salmon Steak, Oilfish Steak, Chicken Chop, Thailand Style Spaghetti, Herbal Chicken.
Salmon Steak. Their tastes just right, it's worth recommending! !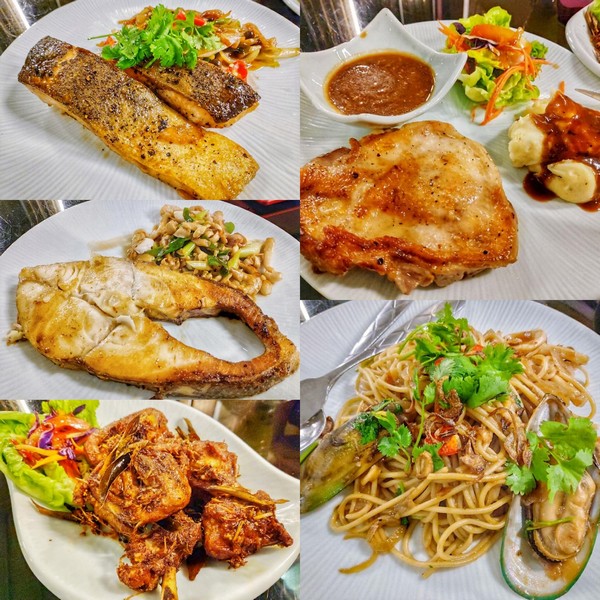 Oilfish Steak is good~ It won't be too salty, the taste is just right, the side dish is fried with mushrooms and garlic, delicious.
The surprise is their Chicken Chop, the chicken is thick but the gravy can be kept, and the mushroom sauce is really delicious! !
昨晚和老婆去了最近才开的Coffee Garden稍微吃了一点点东西。
地点就在Permy E Mart还要在往下跑一阵子的工业区里面。
环境很漂亮,特别!喜欢拍照的朋友可以来这里,而且还有美食老板人很friendly,食物份量也很符合他们的价格。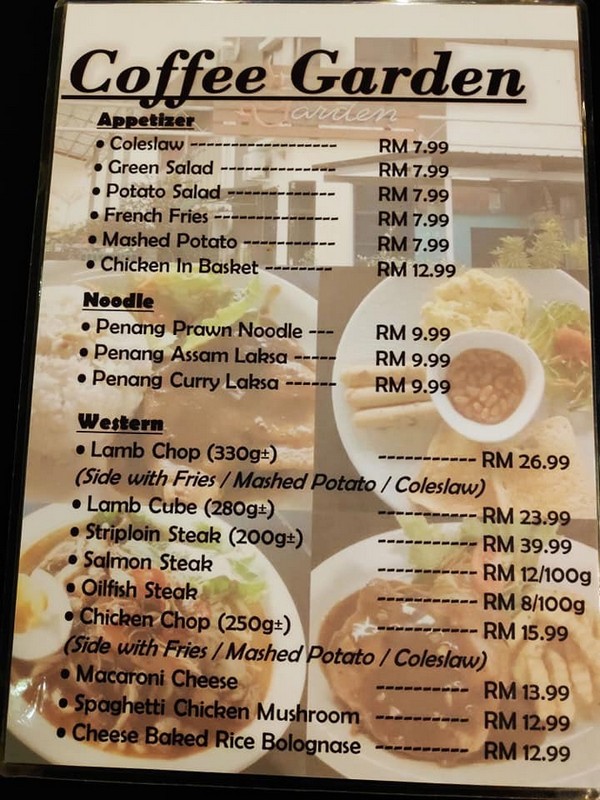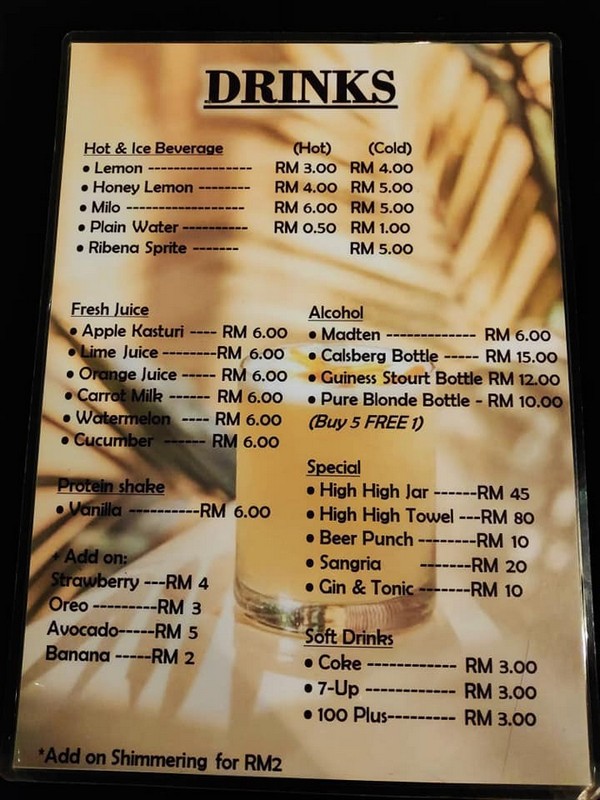 我们点了Salmon Steak,Oilfish Steak, Chicken Chop,Thailand Style Spaghetti,Herbal Chicken。
Salmon Steak 味道刚刚好,值得推荐!!
Oilfish Steak 不错~ 不会太咸,味道刚刚好,旁边的配菜啊炒了菇跟蒜,好吃。
意外惊喜的是他们的Chicken Chop,鸡肉厚实可是却可以保持着肉汁,而且配合了他们的蘑菇酱真的很好吃!!
还有薯泥是我吃过牛油味最浓郁的薯泥,很喜欢 Thailand Style Spaghetti就我个人觉得,口味可以再重多点,毕竟泰国人是喜欢用香料来做料理,所以都偏重口味(不是咸的那种)。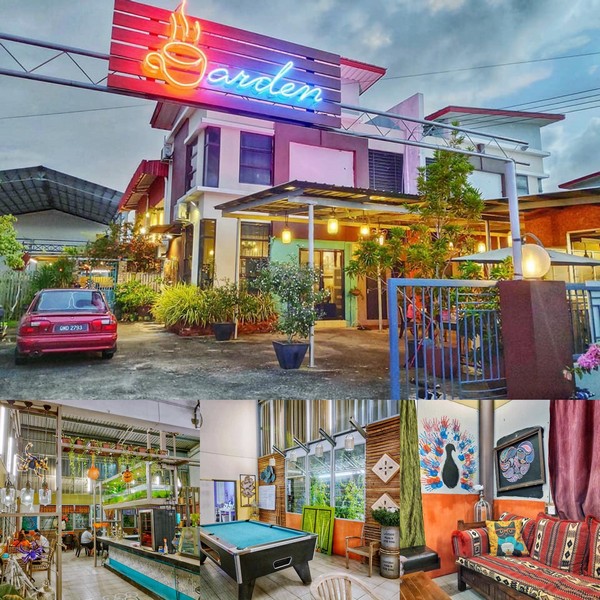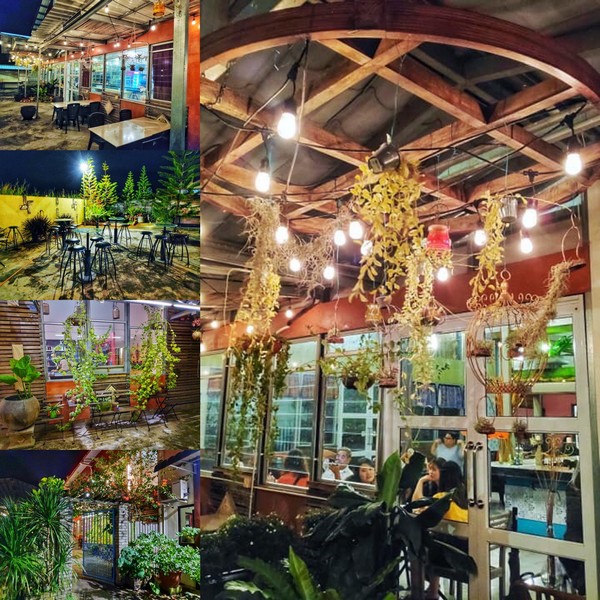 Herbal Chicken很香,不清楚他们用了什么香料,不错吃喔!!赞
最后的结论就是~ " I'll Be Back ", 是一个会想再回来吃的cafe!
Mon-sat 6pm-12pm (kitchen closed at 10pm)
以下是地图。
https://goo.gl/maps/iVkTdQvQtBQENW4f9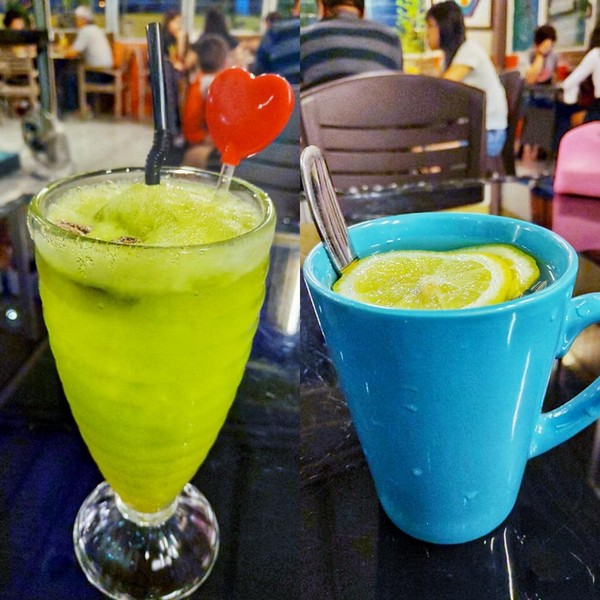 以上纯属个人口味,不带有任何广告成分。
(Images/info via/courtesy of Yorohiko Chung)
Address: Coffee Garden Miri
Lot 8018, Jalan Lutong Kuala Baram, Enterprise Park, Phase 9 98000 Miri Sarawak.
016-711 7147