Checkout the latest ice cream flavour by McD, it's cheesecake! Sweet and cheesy, it guarantees to put a smile on your face! Sweet endings are always a good idea. McDonald's is known for its quirky soft serve flavours.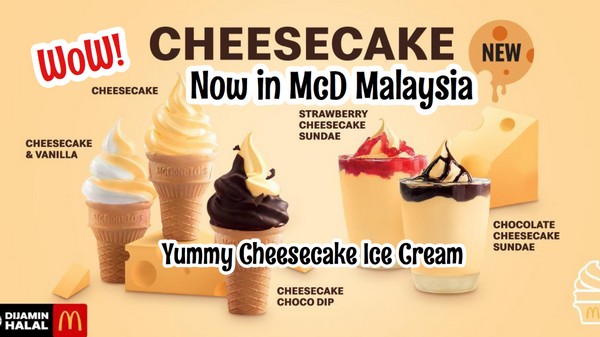 Quickly try it as this flavour will be available for a limited time only. Try it on its own by ordering your Cheesecake Cone now!
Get Cheesecake & Vanilla Cone, Cheesecake Choco Dip!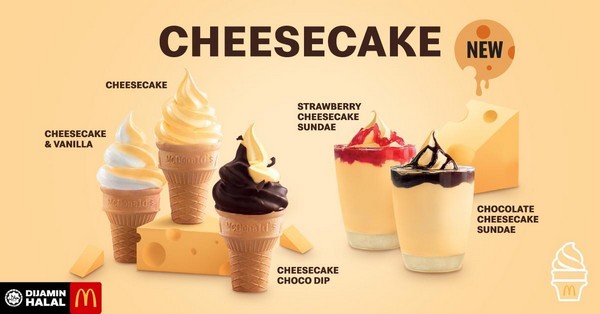 Strawberry Cheesecake Sundae and Chocolate Cheesecake Sundae.