Guys, don't miss out this opportunity to see the aurora at Coco Cabana Miri.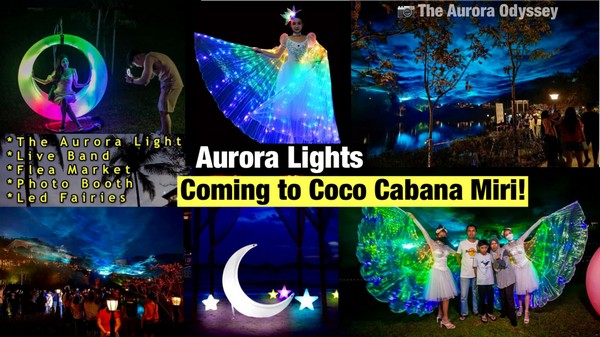 At Coco Cabana in Miri, aurora lights are here to come!
DOES IT EXIST OR NOT. We no longer need to travel far to Norway or the Arctic to see the aurora lights, so the answer is YES! Bring your buddies and come meet this enchanted light right away.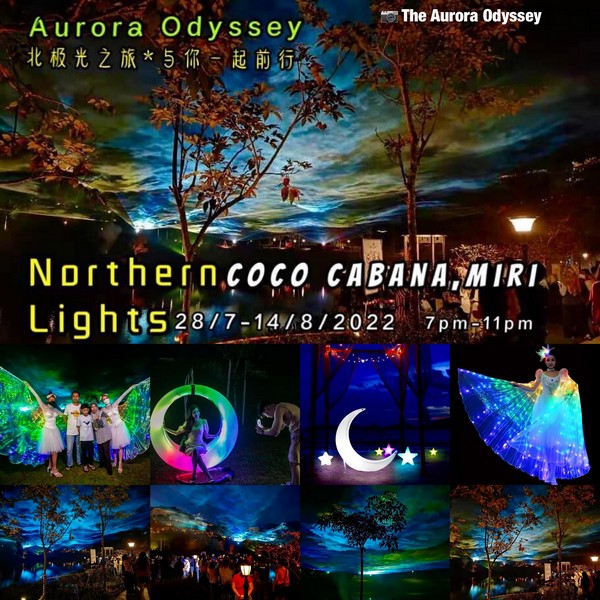 Northern Lights
Aurora Odyssey
Date: 28/7-14/8/2022
Time: 7pm-11pm
Ticket:
RM 10 Dewasa
RM 5 Kanak-Kanak
Ticket Dewasa can Redeem the Cash Voucher worth RM 25
(Images: The Aurora Odyssey)