Another Escape Room Chain called Xcape Legends is now in Miri City! Wow, what are you waiting for? Come and take the challenge now.
What is Xcape Legends?
Xcape Legends is a Malaysian Borne Company that provides challenging, interactive yet immersive live puzzle game.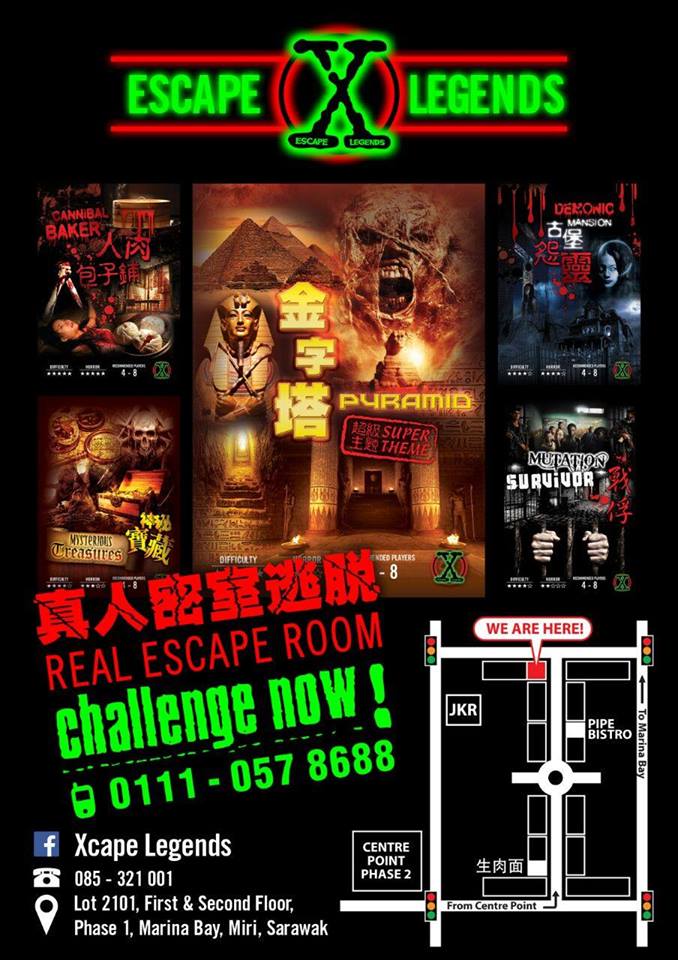 Escaping the hidden rooms, which filled with mysteries, riddles, gadgets, "outside the box" mind tricks will challenge you and your mates in 60-90 minutes of world isolation working as a team where only critical thinking, problem solving, collaboration, creativity and intelligence will get you out of it!
Professional Skills:
Critical thinking
Escape the room
Logic puzzles
Problem solving
Riddles
Teamwork
Thinking outside the box
Time management
Xcape Legends Miri map location:
Lot 2101, First & Second Floor, Phase 1, Marina Bay, Miri, Sarawak.
Tel contact: 085-321001