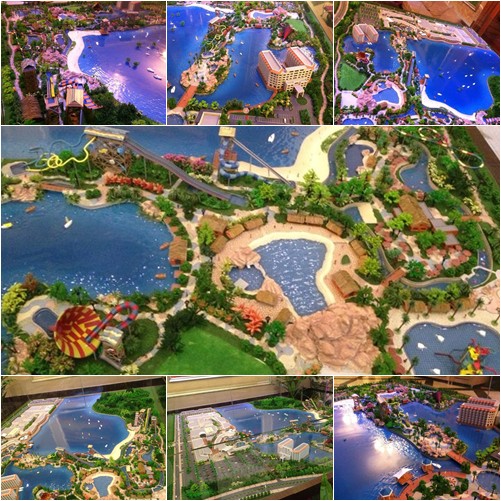 Famous developer in Miri City, Miri Housing Group of Companies will be having an earth breaking ceremony on February 23 (Sunday), from 8.30am onwards for first of its kind and to be the largest theme park in East Malaysia, expected to be larger than Sunway Lagoon water theme park in size.
Around 3,000 people including Mirians and visitors from Brunei and other parts of the state, are expected to attend the ceremony at the open space in front of the shop houses at Phase 8, Stage 1 of Desa Senadin.
Executive chairman of Miri Housing Group of Companies, Datuk Lau Siu Wai said:
There will be canopies to cater for thousands of people to shelter them from rain or hot sun.
Drinks and lunch will be prepared for guests to quench their thirst and fill their stomach after their visit to the site.
Lucky draws offering attractive prizes to lucky winners attending water theme park earth breaking ceremony.
1st prize: Modenas MRI motorcycle
2nd prize: 46" LED TV as
3rd prize: branded bicycle as
Other prizes:
Meal vouchers to dine at Meritz Hotel, Miri
Hampers will be given to lucky winners
Chief Minister Pehin Sri Abdul Taib Mahmud is expected to perform the earth breaking ceremony of the project. The project will be carried out in phases beginning this month and is expected to be completed within four years. Also, hotel, Golden Screen Cinemas(GSC), shopping mall and an outward bound school which will be built.
On the drawing board sprawling over 500 acres, there are water slides, water tubes, swimming pool, wading pools, etc which are suitable for water sports like kayaking and canoeing activities.