Taman Pantai Luak Miri Single Storey Terrace House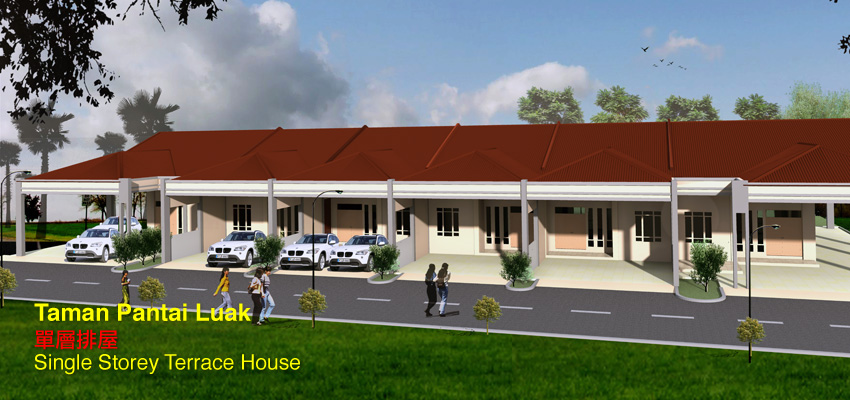 Features of House:
Modern design
Single Storey Terrace House
Largest building size area
Big land size
High ceiling 12′
Using Asphalt Shingle Roofing
Advantages – High aesthetic value added to the house / House feel much cooler than other roof / Less sound during raining / Free maintenance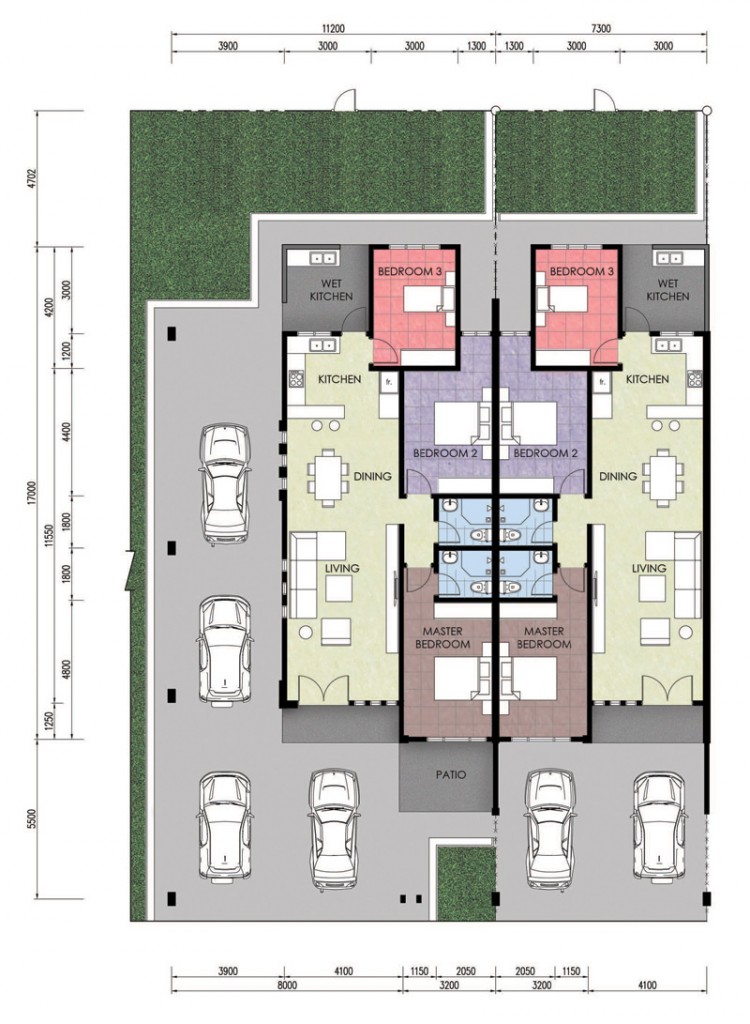 Building Specification
Structure
Reinforced concrete structural frames.
Footing
Reinforced concrete footing.
Roof
Coloured concrete tiles / Equivalent / other.
Walls
Bricks/lbs system wall to internal and external finished with cement plastering.
Floor
24″ x 24″ local made ceramic tiles to Living Room and Dining Room and all bedrooms.
16″ x 16″ local made ceramic tiles to Kitchen, Patio & Service Area. 8″x8″ to Bathroom & Toilets.
Ceiling
Gypsum board with gypsum cornice to Living and Dining room.
Gypsum board to all bedrooms, car porch & patio.
Water Closets and external building with cement sheet and painted.
Wall Tiles
12″ x 12″ local made ceramic tiles up to ceiling high for Kitchen and Water Closets/Bathroom.
Windows
White aluminium sliding windows with tinted glass.
Doors
Steel door frames with solid timber engineered door for main door, side, kitchen and all the Bedrooms' doors.
Steel door frames with PVC panel for all toilets.
Sanitary
Local made white colour.
Plumbing
All water pipes to be concealed and conduit pipes.
Electrical Wiring
All internal wiring concealed and conduit and installed to SESCO requirements supply – Single Phase
12 numbers of lighting points.
11 numbers of 13 amp power points.
2 numbers of 15 amp power in master bedroom and living room.
Painting
Emulsion paint to internal wall, ceiling.
Wooden and weather paint to external wall exposed concrete surface.
Fencing
Two brick posts with fix in letter box, door bell point gate lighting points and mild steel gate door.
Front side and back with brickwall up to 6 ft high.
Television aerial ducting
One point concealed and conduit in living and master bedroom.
Telephone ducting
One point concealed and conduit in living room.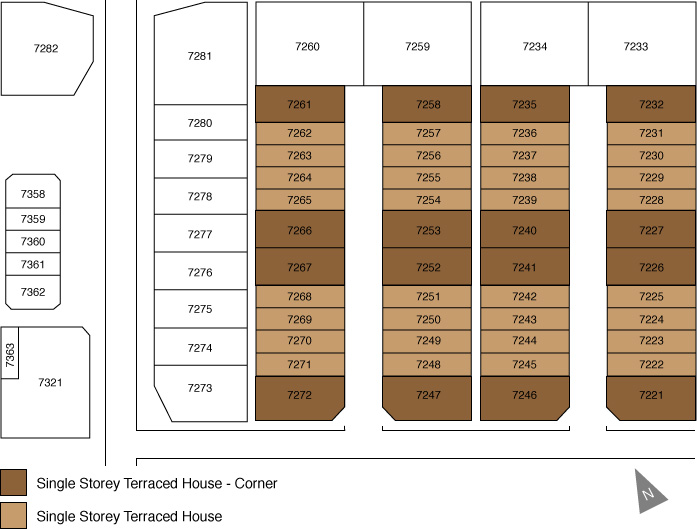 Located along coast highway With individual land title.

Developer licence: L1942/KP/HD/04/256
Sale & Advertisement permit no: P1865/KP/HD/04/256
Council approval reference number: MMC/PW-129/2010/189
Reasonable price worth value.
Developer Information:
Y.H.Wong Enterprise Sdn. Bhd.
Office Address:
Lot 765, Krokop 7, Jalan Krokop, 98000 Miri, Sarawak, Malaysia
Tel: +6085-412913, 433735, +6017-262 6688
Email: [email protected]