So Excited, Can't believes that this hottest cheesy baked cake shared famously from the Internet will be here at Miri City, Sarawak. OMG!
Hello, good news to food hunter here in Miri City! Taiwan's well known Original Cake version is coming to Miri City, at Bintang Megamall.
Can't wait to try their Cheese flavour and chocolate flavour baked cake.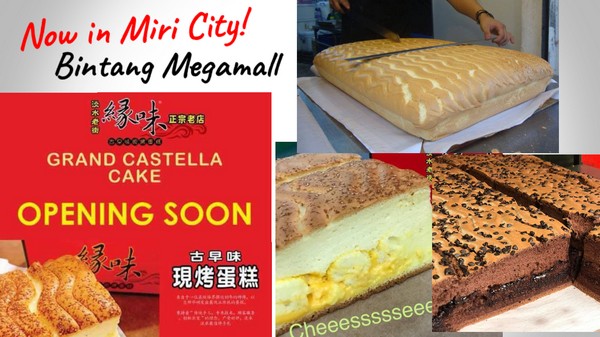 The longest queue up line, the most exaggerated, the highest CP value, the freshest, the most exciting old time flavor cake. No doubt, do not question, yes it's in Miri!! You will now have the chance to taste the Taiwan's old time flavour original baked cakes.
It's Tamsui's Grand Castella Cake 淡水 缘味古早味蛋糕 from Taiwan.