Fancy some snacks food and coffee in the afternoon? Then head to Imperial Restaurant at ground floor of Imperial Hotel Miri town where truly delicious cakes and snacks can be found. If you are worrying about the additional charges that the restaurant will bill on you then perhaps you are wrong this time. This is because recently there are promotions on snack time items in Imperial Restaurant Miri available daily from 2.00pm to 6.00pm with their snack items + coffee/tea prices are inclusive of 10% of service charge and 6% of government tax. The restaurant has free WIFI internet connection too.
Here are few choices:
1 snack item + 1 cup of coffe or tea @ RM6.99 nett
1 slice of cake + 1 cup of coffe or tea @ RM7.99 nett
1 snack items + 2 cups of coffe or tea @ RM24.99 nett
After discussing for a while, we ended up ordering the combination set (it's just RM24.99 nett – picture below).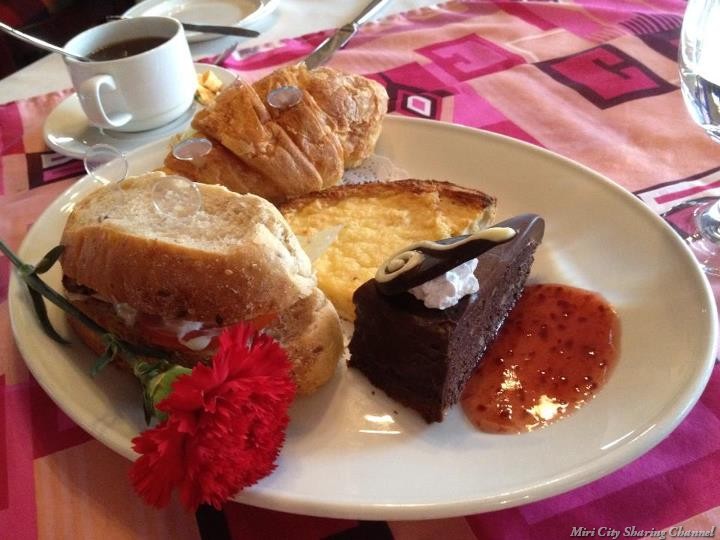 The snacks set has Chocolate Brownie, Corn Pepper Bread, Tuna Croissant, Chicken Quiche, a cup of coffee and a cup of tea.