Ramadan Buffet 2022 now at Restaurant Mak in Jinhold Hotel & Serviced Apartment Miri! Everything is divine and mouthwatering!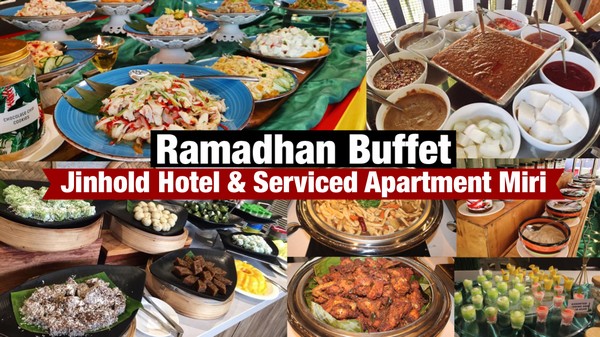 Menu for Ramadan Buffet 2022. Each and every menu curated specially for you. Buffet of the week, make sure you didn't missed the opportunity!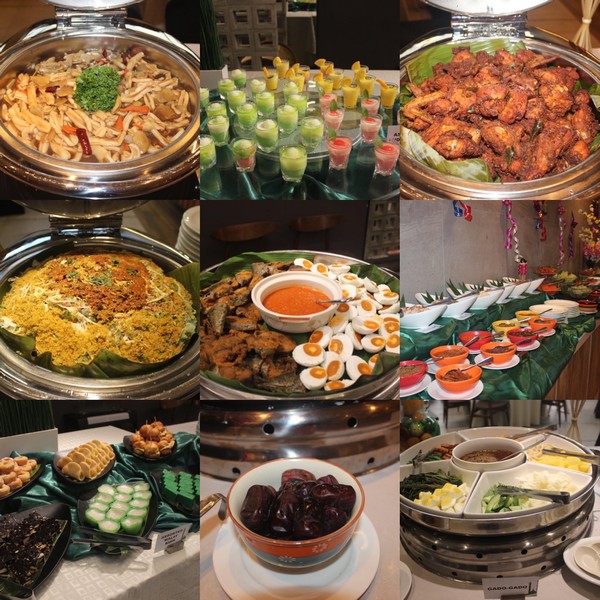 Happy Ramadan to those who celebrate!
Exclusive for the holy month of Ramadan, Restaurant Mak has curated special spreads of dishes when you come breaking your fast!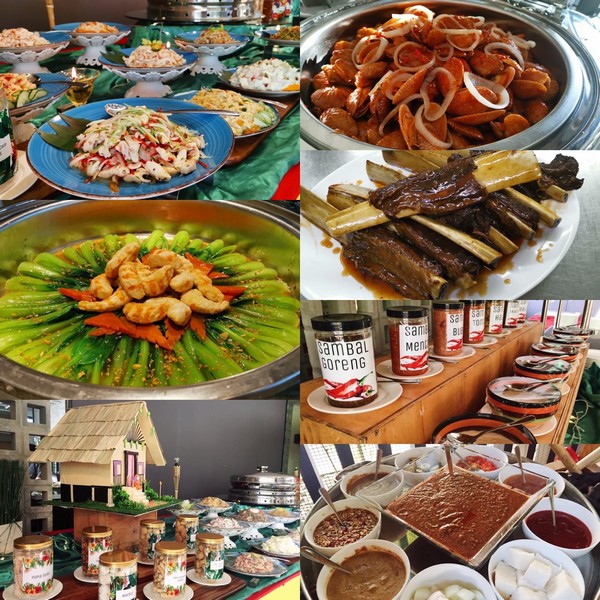 Buffet at Restaurant Mak Every Friday, Saturday and Sunday.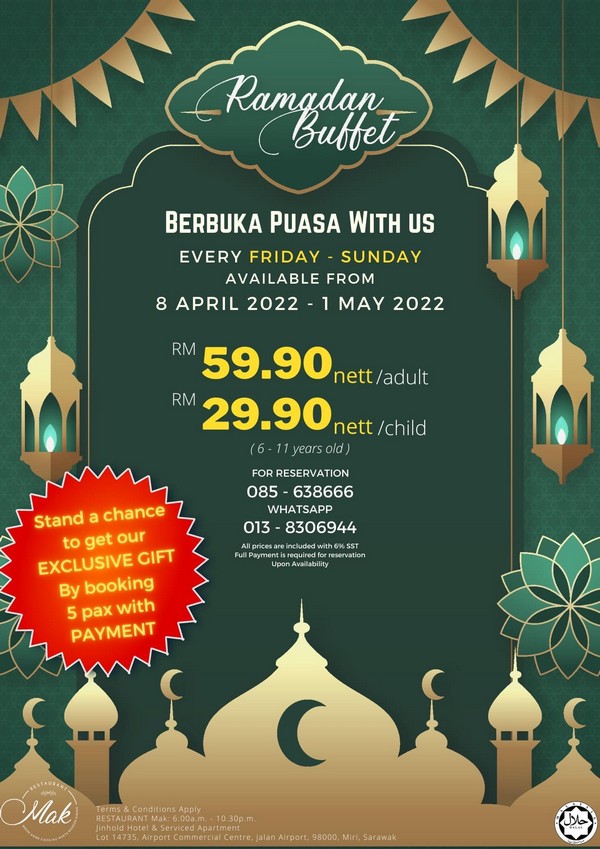 Address:
Restaurant Mak
Jinhold Hotel & Serviced Apartment Miri
Lot 14735, Airport Commercial
Centre, Jalan Airport, 98000 Miri, Sarawak, Malaysia.
085 – 638 666
(Images: Jinhold Hotel & Serviced Apartment Miri)