We were a bit hungry after shopping for the whole morning in the market, and ended up at Peter San Cafe at about 10.30 pm to have a light breakfast. It is small eating place serving Hong Kong style Dim Sum located at the Miri Waterfront area just behind the CIMB bank in Miri town.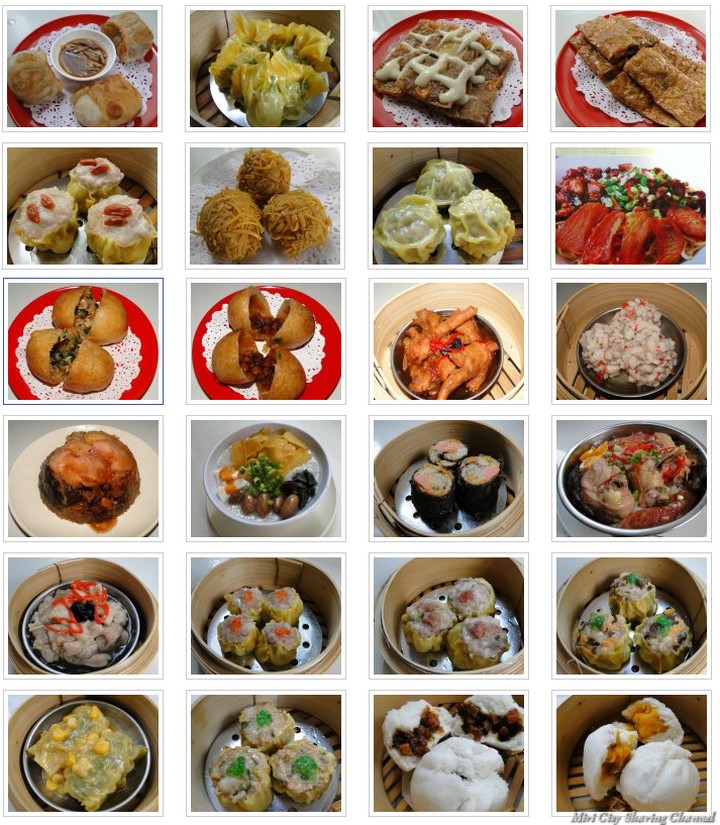 Let's see what they have in their menu:
Ham Sui Kok
Char Siu Kok
Kai Giok
Hai Lo Yin
Lo Mai Gai
Hong Kong Porridge
Chi Cai Kin
Dong Gu Gai Fan
Pai Guat
Siu Mai
Ciu Zao Siu Mai
Bei Jing Mai
Pi Dan Mai
Xi Chuan Mai
Char Siu Pao
Nai Won Pao
Seong Hoi Jin Wo Tip
Chi Mai
Ji Si Kin
Fu Juk Kin
Ki Ji Mai
Kam Si Zha Fa Kao
Heong Sai Yin
Kolok Mee Special
Hong Kong Style Fried Rice
Hokkien Mee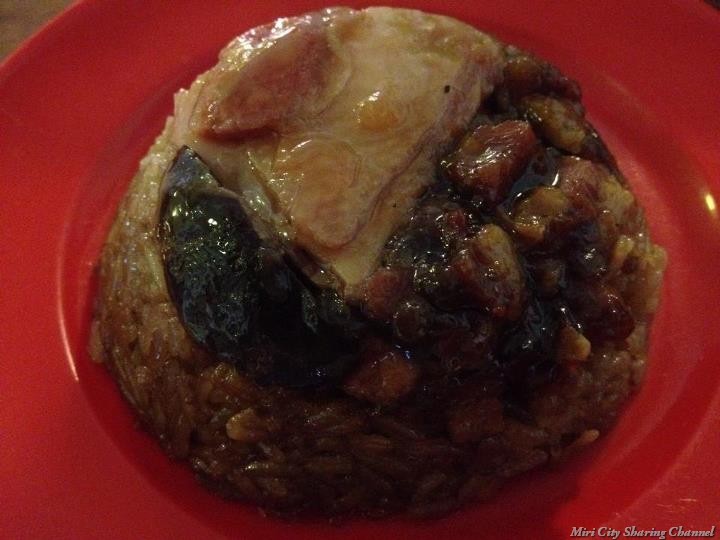 We ordered their Lo Mai Kai priced at RM4.00. It comes with lots of char siu bits, a black shitake mushroom, soft chicken thigh meat and one slice of Chinese sausage. The portion was small but the ingredients used were generous. Not bad.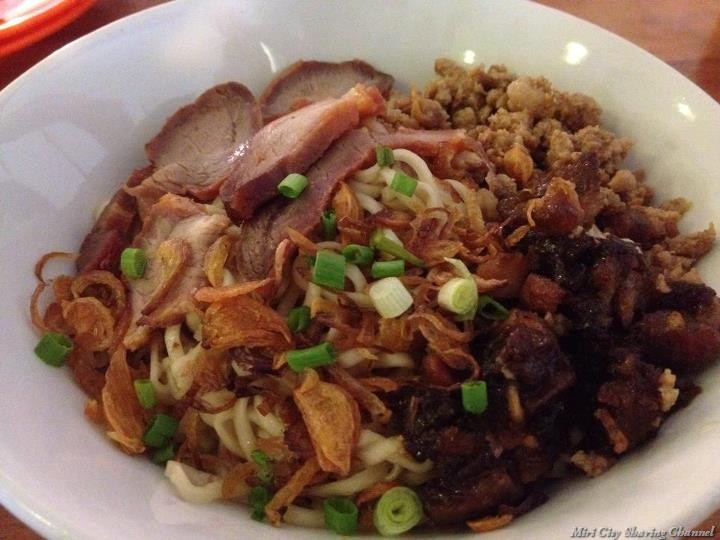 Besides Dim Sum, you will also find a number of side dishes here like noodles, porridge and fried rice. They only serve one type of kolok mee which is Kolok Mee Special at RM4.00. Nothing special on the taste of the kolok mee, the only thing to note is that you will see generous ingredients with slices of char siu, char siu bits, pork mince, fried garlic and green onion pieces sprinkled on top of the dried noodles.
According to my friend, their Hong Kong style Dim Sum and Hong Kong Porridge are two of the more popular choices among the customers for breakfast.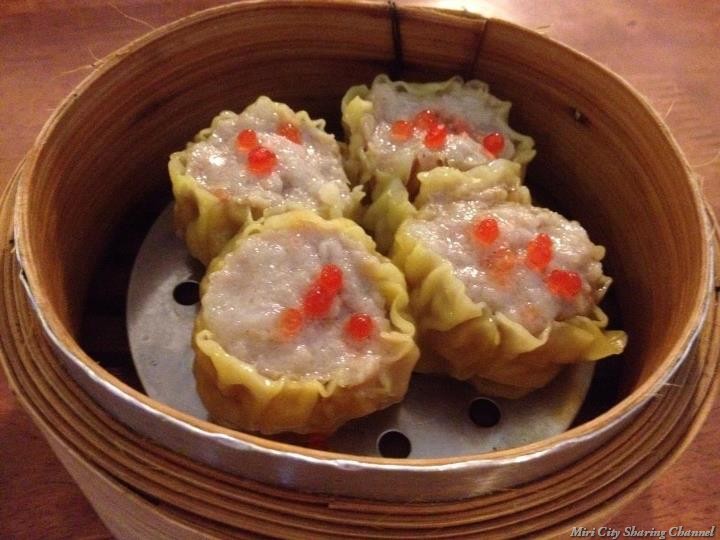 Peter San Cafe
Hong Kong Style Dim Sum, Waterfront Commercial Centre, 98000 Miri, Sarawak.
Telephone : 6 085 – 413032
Business Hour : 7am – 4pm