Came to the food junction at Boulevard Commercial central Miri after shopping, we ordered a plate of Penang Char Kuey Teow (fried flat noodle) at 向阳 Cafe from a hawker food stall owner. The stall owner was busying frying the Char Kuey Teow for waiting many customers, from that we knew it must be a very nice (西蛤炒果条).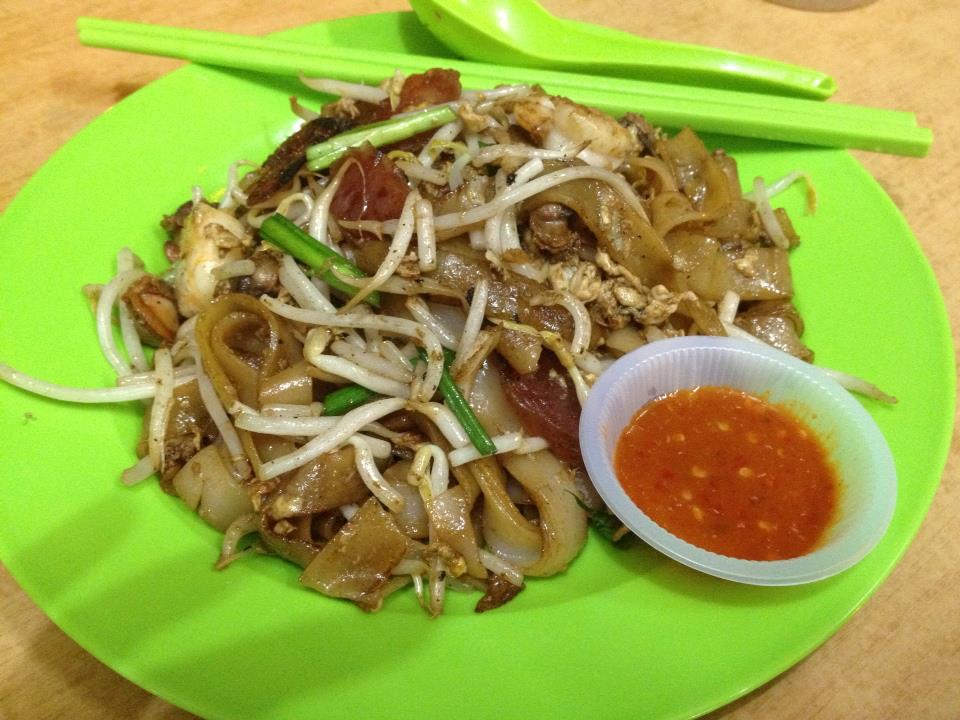 Finally, the fried Kuey Teow arrived at our table. Just have a look, the Char Kuey Teow has tauge (bean sprouts), green onions, shrimps, cockles, eggs and Chinese sausage slices. It comes with a mini cup of Balacan chili sauce for side serving. The taste of sauce was extremely hot!
Now just in case if you're wondering how great this version of char kuey teow would taste like, why not give it a try?