NinePoints Station Cafe 9点站餐店 Miri, Sarawak has both Chinese and Western Foods Delicacies & Drinks. With choices of more than 100 types of Malaysian & Western Food Delicacies; Drinks, Snacks/Appetizers are also available selling at economy price that everyone can afford.
Following are the MUST TRY Signature Dishes:
The Chinese HAKKA Style 4 in 1 Set Meal
Thai Tomyam Seafood
Penang Fried Koay Teow
Cheese Baked Rice and Grilled Lamp Chop
Local Foods Favourites, amongst others, include: the Traditional Kampung Nasi Lemak, the Famous Foochow's Chicken Mian Xian & Eight Herbal Mian Xian, Kolok Mee(Dry Noodle), Sambal Belacan Fried Koay Teow and Rice Vermicelli(BeeHoon), Fried HuaDan Tomato Koay Teow/ Noodle/ Bee Hoon, BBQ Pork, Chicken & Duck Rice, Steamed Chicken Rice, the Hakka Style Mushroom Pork leg Rice and Stewed Duck Rice.
Local Fresh Vegetables Favourites, amongst others, include: Bidin, Paku, Kangkong, Changkol Manis, Long Beans, Cucumber, Brinjal, Lady Fingers, Sweet potato Leaves, Golden Pumpkin, Bitter Grout,Star Beans etc.
Yes! Warmly welcome your patronage to dine in (or take-away) at a cosy and environmental clean place. Enjoy your Favourite Food while listening to the soft & relaxing music surrounded by an airy atmosphere.
Friendly Waitresses and Waiters are ready to serve you with courteous service which will make you feel more homely.
Enforce a Standard Food Quality Control System by experienced Chefs. You will enjoy and love it. Chef's "secret" recipes is so much different from others. The proverb: "Tasting is believing" anyway.
Door Food Catering Service is also available for Private Functions. 2-3 days advance booking is required. Contact: 085-491869 for further arrangement.
* FREE WiFi Available "Enjoy your Food and Good Luck"
Address location of Nine Points Station Cafe (9点站餐店 Miri):
S/L 5557, Ground Floor,Pusat Bandar Baru Permy Jaya,
98000 Miri, Sarawak, Malaysia.
(Opposite the main road on the right hand side of Giant Hypermarket,Permy Mall)
Cafe Website: http://www.ninepointsstationcafe.com/
Facebook Page: http://www.facebook.com/NinepointsStationCafe/
This Original & Tasty PENANG STYLE FRIED Koay Teow (Rice Vermicelli/Bee Hoon, Noodle/Mee) is amongst the famous Food Delicacies in Malaysia and re-known in the International Market. This delicious food, originated from Penang, is not only a favourite by the Locals but also become a "MUST TRY" by Tourists from Overseas when visiting Malaysia. PRICE: RM4.50(Normal) & RM6.50(Special)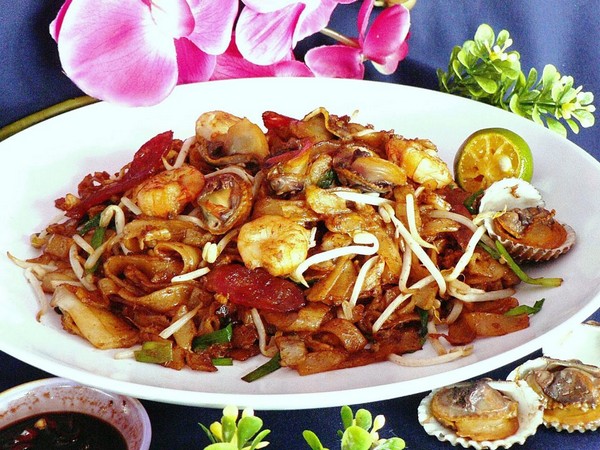 Western Grilled LAMP CHOP(Shoulder)
Choice: Black Pepper or Mushroom Sauce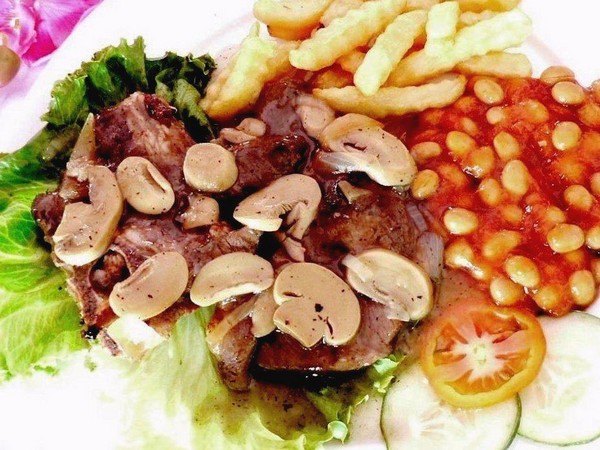 Fried Hua Dan Noodle ~~taste delicious!