Sarawak Sabah Link Road (SSLR) project – 425 kilometers of roads connecting 14 major towns of Sabah and Sarawak two states will begin construction in May 2020!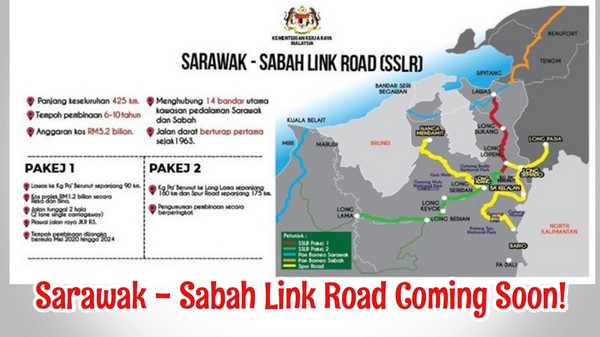 The project is divided into two phases. The first phase is 90 kilometers long. It is connected from Lawas to Pan Borneo passing through Long Sukang, Long Lopeng, and ending at Kampung Pa'Berunut, which is expected open to the public in 2024.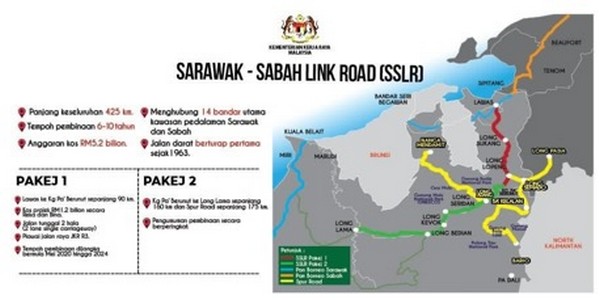 The SSLR project is divided into two packages. The first package of the project, which will start from Lawas through Long Sukang, then to Long Luping and Pa' Berunut, is expected to start in October next year and be completed in 2024.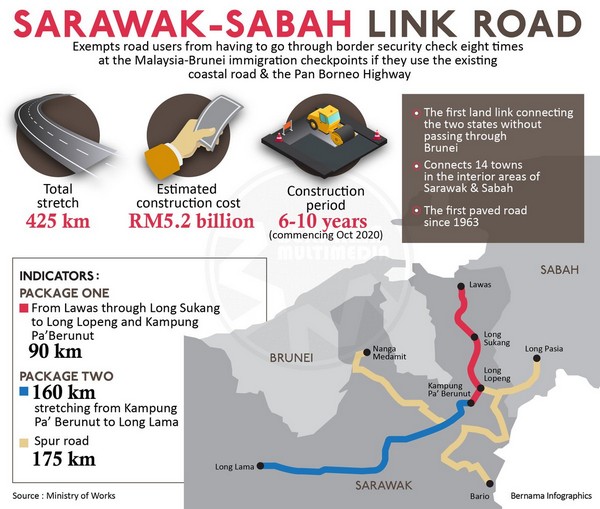 The second package, which is expected to be completed in 2030, will be covering Pa' Berunut to Long Lama (160km) and include spur roads (175km).
Once completed, you don't need to pass through a Brunei checkpoint in the future. It takes six to ten years to complete the entire SSLR project.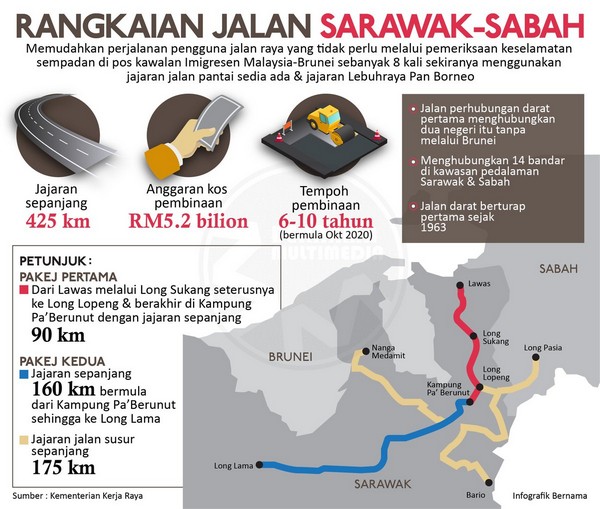 砂拉越 未来可 直通沙巴!
砂沙联通道路(SSLR)工程——425公里连接砂沙两州14个主要城镇的公路明年5月开始动工!
工程分两阶段,第一阶段长90公里,由老越开始衔接泛婆大道,途经到Long Sukang、Long Lopeng,终点为老越的甘榜Pa'Berunut,预计2024年通车。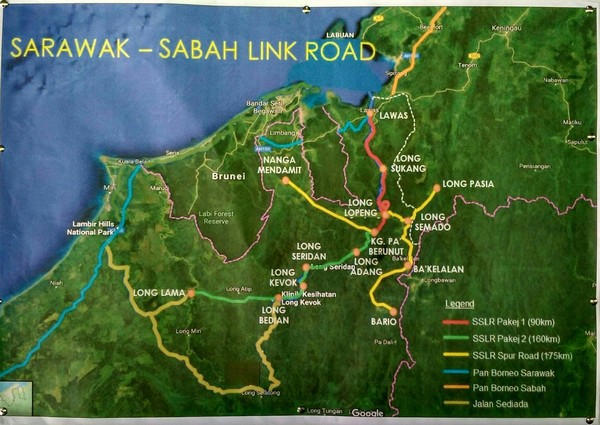 第二阶段从老越Pa'Berunut到Long Lama的支路将分阶段公布。
以后不用过文莱关卡了 完成整个SSLR工程需六至十年
(Info/images via/courtesy of 美里大小事, theborneopost, Bernama)