Great news Miri City dessert lovers! Miri, Sarawak's Mykori Dessert Café will open shortly at Miri Times Square.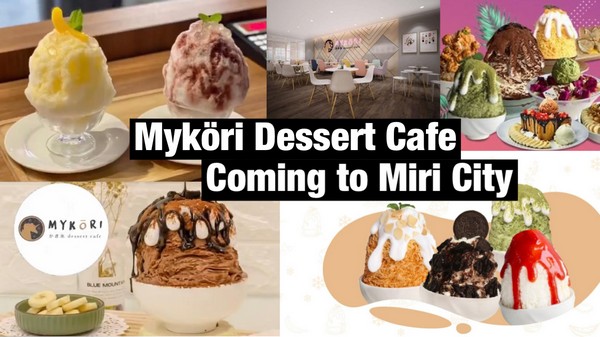 Mykori Dessert Café is Malaysia's modern take on the traditional Japanese dessert house.
Signature toasts and shaved ice desserts (Kakigori) with fresh fruits, ice cream, and layers of flavour are the popular foods to try!
And, for those looking for a healthier option, there's the (Kenko Kakigori), which combines shaved ice, yoghurt/milk, fresh fruits, and a variety of grains.
Address:
MYKORI DESSERT CAFE – MIRI, SARAWAK
A-G-22, Ground Floor, Marina Times Square, 98000 Miri, Sarawak.
(In between Beside Coffee Code and Life Cafe)
(Images: Marina Parkcity, Myköri Dessert Cafe -Miri, Sarawak, mykori)