Monday, 4th of September will be a public holiday for Malaysian due to Malaysian's strong showing at the SEA Games 2017.
The news was announced by Prime Minister Najib Razak on Thursday (August 31) after Malaysian athletes pulled off the country's best-ever gold medal results at the 29th Kuala Lumpur SEA Games in history.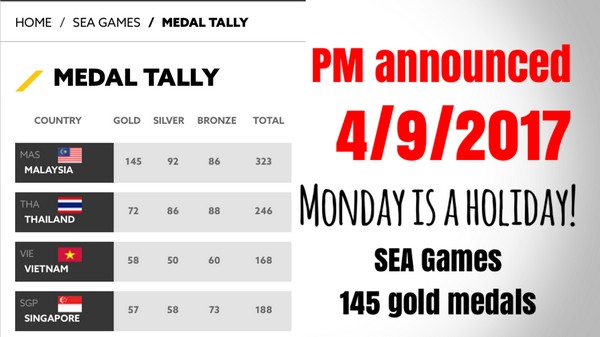 Malaysia wrapped 145 gold, 92 silver and 86 bronze to the top medal table.