Must try the laksa recommended by the waiter at Welcome Restaurant 迎轩 in Miri Times Square.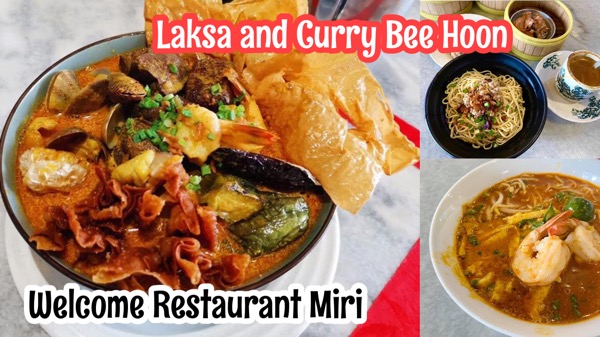 The Laksa here is a very rich shrimp soup flavor, which should be said to be shrimp laksa soup flavor, only RM9.90. The laksa is only available on Saturday and Sunday. Those who want to eat laksa can try here.
The newly launched Volcano Popping Seafood Curry Bee Hoon Noodles is really a super big bowl, that at least enough for three people to share it. The ingredients in this super bowl are fried wonton, fried tofu skin, fried pork skin, pork blood cake, braised pork, barbecued pork, white chicken, lala, clam, fresh shrimp, sotong, eggplant, long bean and rice noodles! The price is RM28.90.
I think the ingredients and serving size are within the acceptable range.
In addition, the aroma of coffee cannot be described or expressed in a few words.
Next is the and toasted croissant you must try here.
(Images via/courtesy of Serena Kong)