Are you worried about breakfast every day? Here is your KFC breakfast! KFC launched a new breakfast package at its 24-hour branch in Malaysia, with a minimum of RM4.90.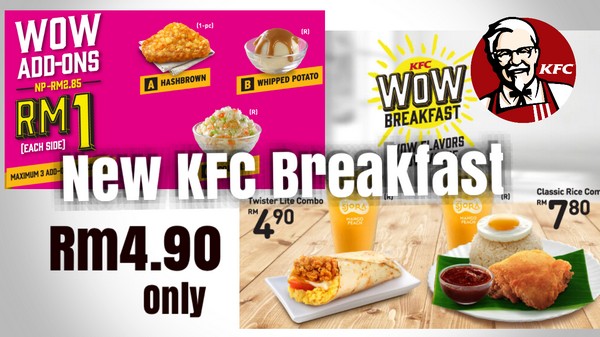 RM4.90 can be a full meal, which is considered cost-saving meal.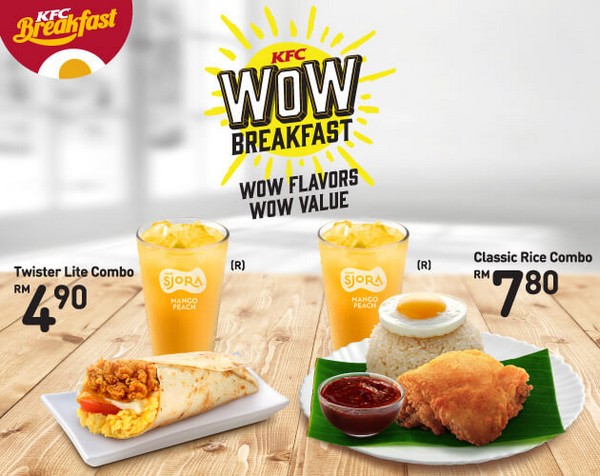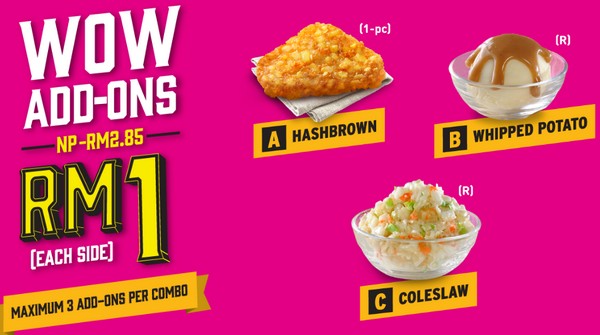 KFC's latest breakfast package consists of two types, Twister Lite Combo and Classic Rice Combo. The Twister Lite Combo contains a chicken burritos and a drink for just RM4.90. Classic Rice Combo is fried chicken, eggs, rice, hot sauce and a drink for RM7.80.
You can also choose to purchase Add ons meals for a minimum of RM1. The Add ons you can choose include Hashbrown, Whipped Potato, and Coleslaw.