Ice desserts are known for their sweet and comfortable feeling when enjoying them in a hot day especially in this city- Miri. I am pretty sure many of you have tried before.
The shop at Krokop 5 here named as 聯誼冷飲室 is a shop that always full with customers in the afternoon. We ordered Ice Kacang Cendol (RM3) and ABC Special(RM3). The ABC Special here is different because it contains the fruit like cempedak instead of corns.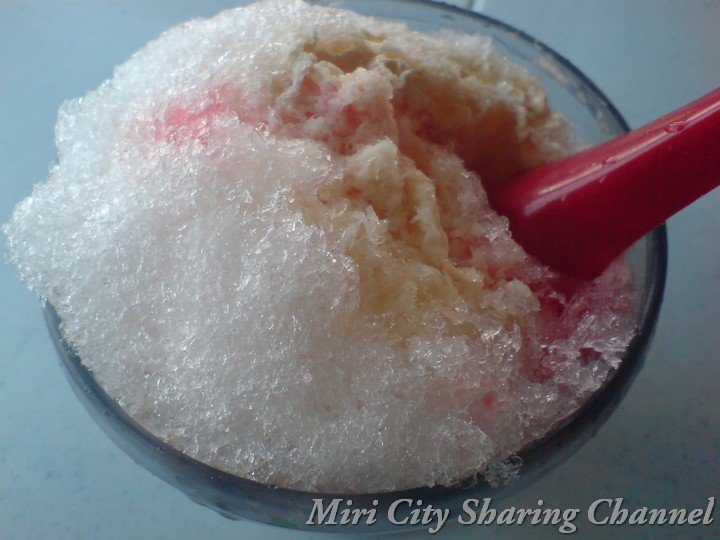 ABC Special with Milk on top
Ice desserts
Another thing we ordered is 芋头虾饼 (fried yam + roti prawn + taufu + cucumbers + with rojak sauce) This dish(RM10) can be shared between two people or even more. Taste wise as you enjoy it with the cold desserts.
芋头虾饼
Can you see the corns?
Air Buah Campuran (ABC) Special
Ice Kacang Cendol