The New Excapade Kiosk located at Excapade Japanese cuisine Bintang Megamall branch Miri is now ready to serve you.
Here are some previews for the Excapade Kiosk Miri MENU as well as the prices if you can see them. The main five categories of the kiosk MENU are Chuka, Sushi, Appetizers, Japanese Curry and Dessert.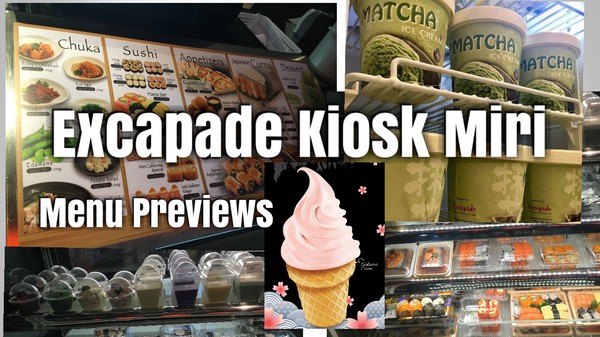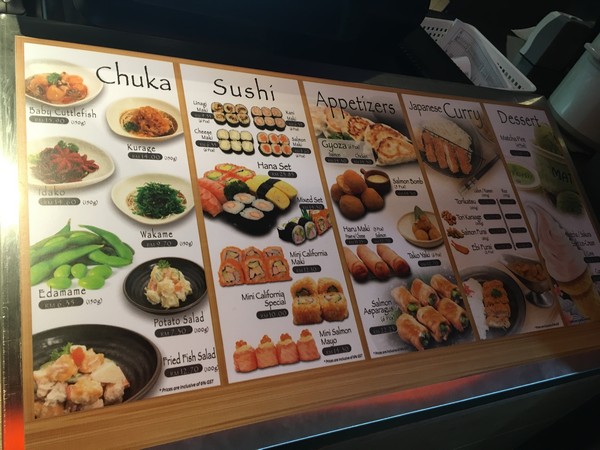 Chuka
Baby Cuttle Fish
Kurage
Idako
Wakame
Edamame
Potato Salad
Fried Fish Salad
Sushi
Unagi Maki (6pcs)
Kani Maki (6pcs)
Cheese Maki (6pcs)
Salmon Maki (6pcs)
Hana Set
Mixed Set
Mini California Maki
Mini California Special
Mini Salmon Mayo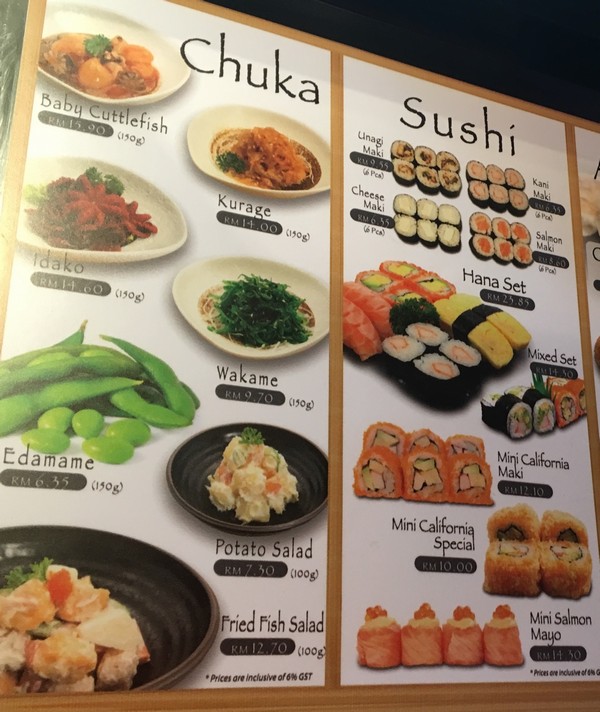 Appetizers
Gyoza (6pcs) Salmon or Chicken
Salmon Bomb
Haru Maki Prawn/Cheese/ Salmon
Taro Yaki (6pcs)
Salmon Asparagus (6pcs)
Japanese Curry (Udon/Ramen 100g) (Rice 150g)
Torikatsu (100g)
Torikaage (100g)
Salmon Furai (80g)
Ebi Furai (2pcs)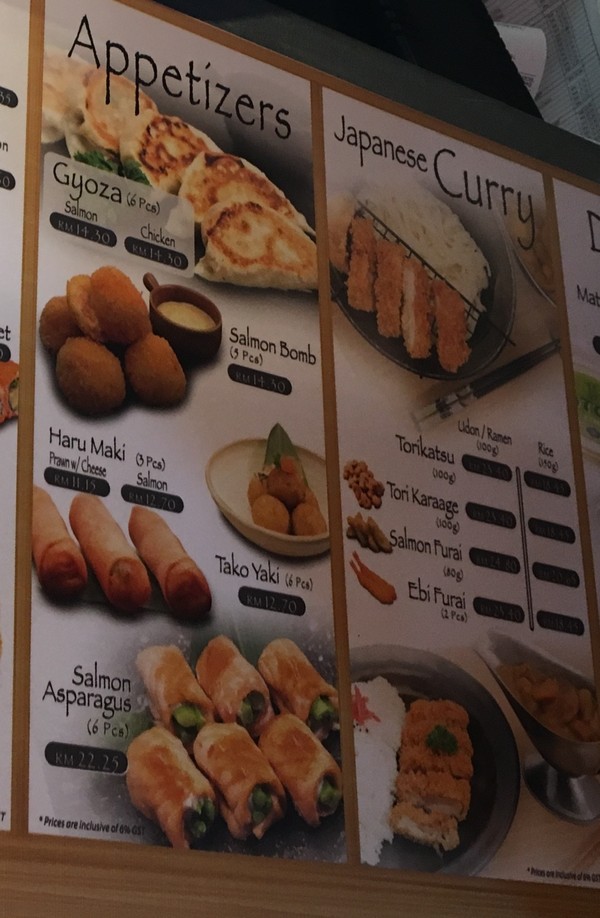 Dessert
Matcha Pint
Marcha/Sakura Soft Serve Ice Cream (Cone or Cup)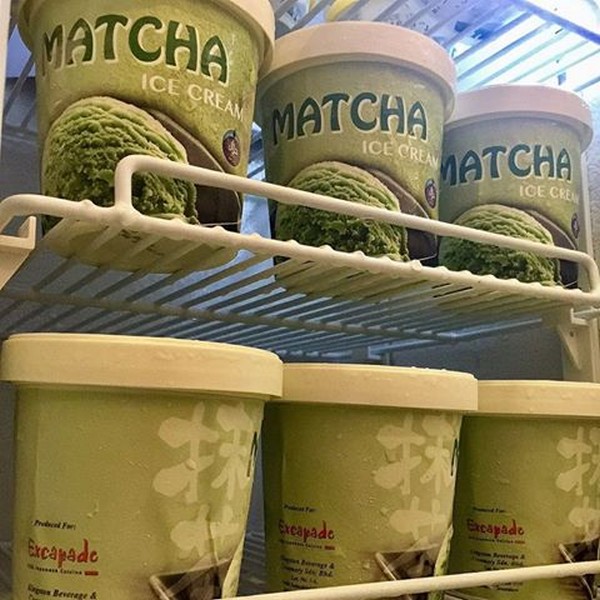 Matcha Ice Cream in Pint is now available in all Excapade branch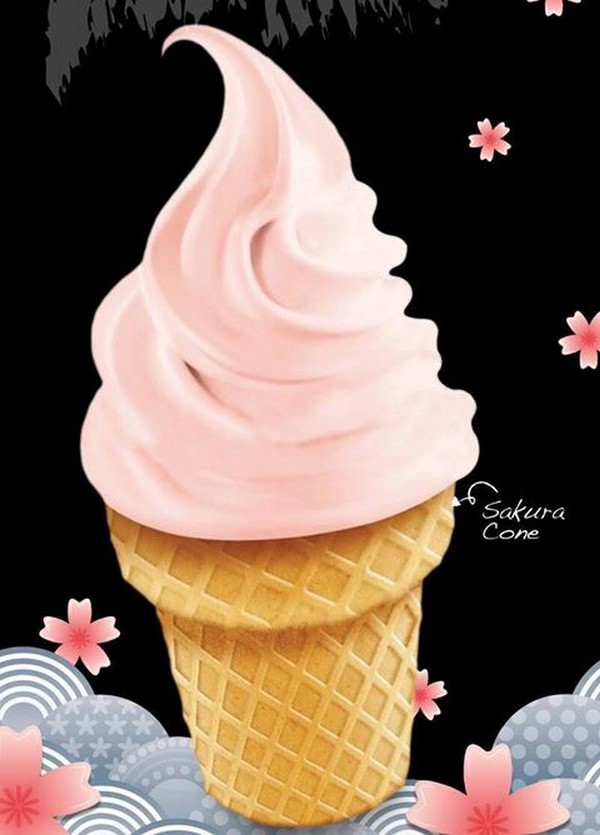 Sakura Ice Cream is now available at Excapade Kiosk Miri too.