The eight-story LAKU head office, which will be finished in June 2023, is located on the elevated terrain of Bukit Selatan Miri.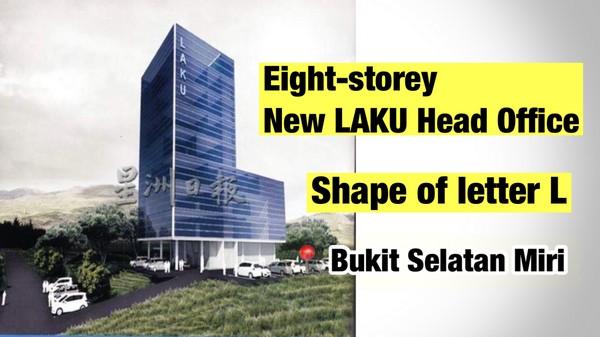 When viewed from the sea, the building's architecture resembles the letter L.
It has a clean and basic front that will be illuminated at night and will serve as a landmark for the city.
The board of directors and management team will be housed in the head office, which will have about 200 people.
The project, which cost RM24 million, included the construction of a 27 million litre reinforced concrete reservoir with inlet and outlet chambers, 6,170 metres of steel pipeline, access road, car parks, surface drainage, and slope protection, as well as mechanical and electrical works for the reservoir.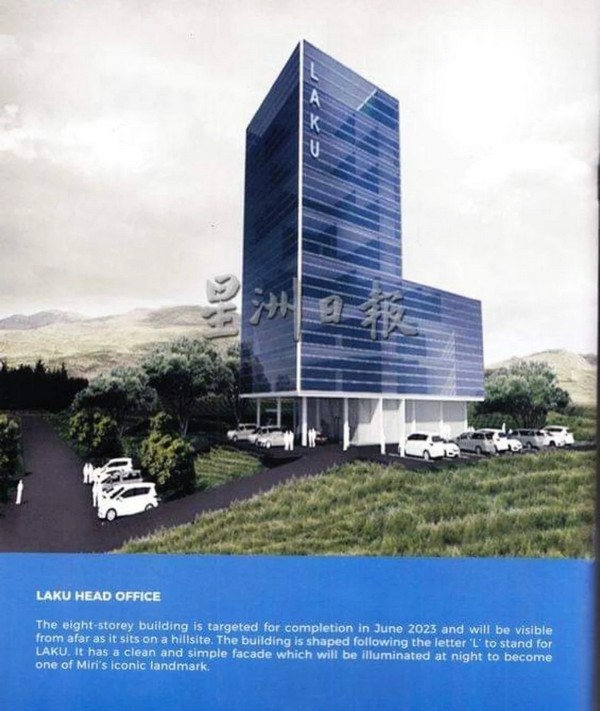 LAKU HEAD OFFICE
The eight-storey building is targeted for completion in June 2023 and will be visible
from afar as it sits on a hilisite. The building is shaped following the letter L to stand for LAKU, it has a clean and simple facade which will be illuminated at night to become one of Miri's iconic landmark.
(Images: Sin Chew)