Descend Lab Miri is the first perfume workshop in Sarawak, situated in the town area of Miri. The exclusive use of fragrance oils and ingredients imported from Singapore is a hallmark of the workshop.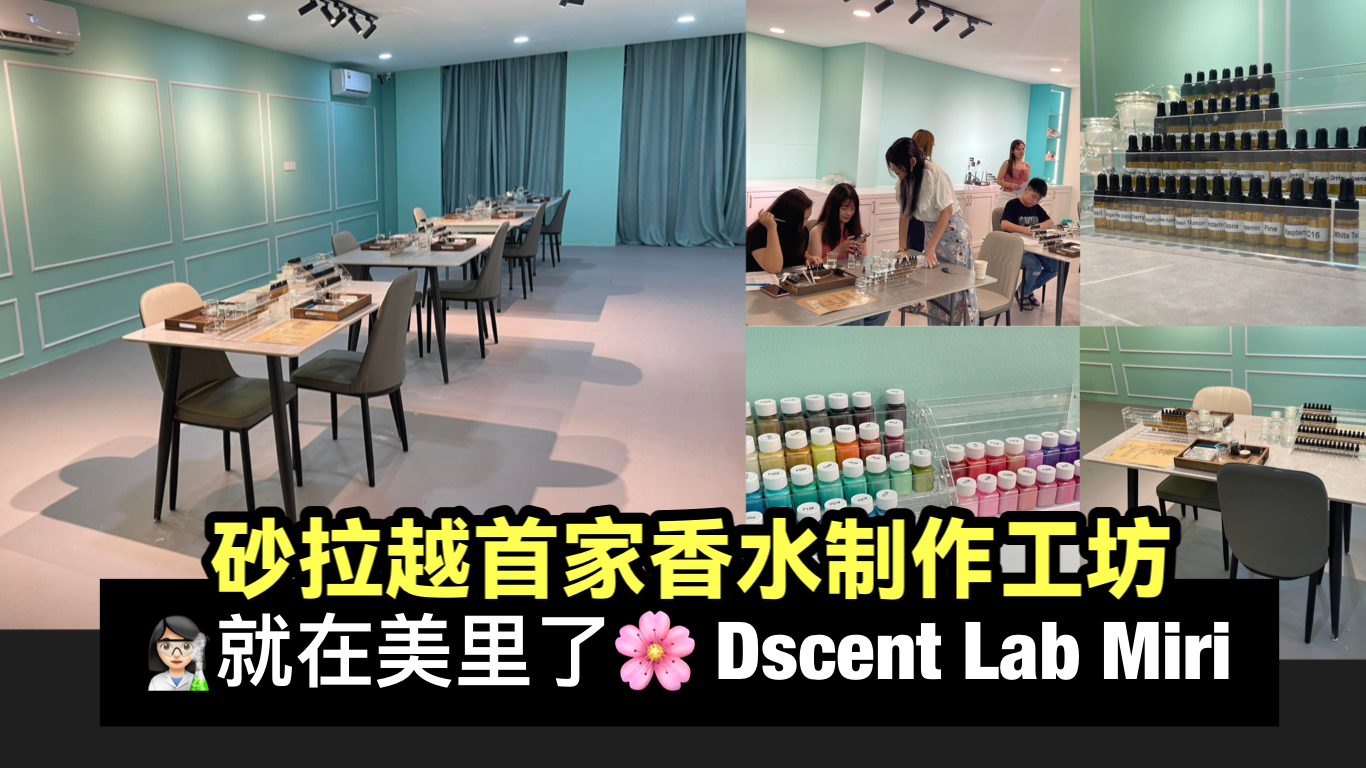 Customers are offered a vast selection of options to create a personalized scent, including 48 different fragrance oils to choose from and 50 colors to add to their perfume. Moreover, a variety of perfume bottles are available for selection, enabling customers to create a unique final product.
Location : Dscent Lab
Lot 1283, 1st Floor, Centrepoint Commercial Centre, Jalan Melayu, Miri.