AirAsia 2,000,000 Promotional Seats, available on 1st April 2013 (1 Day). April Fools day!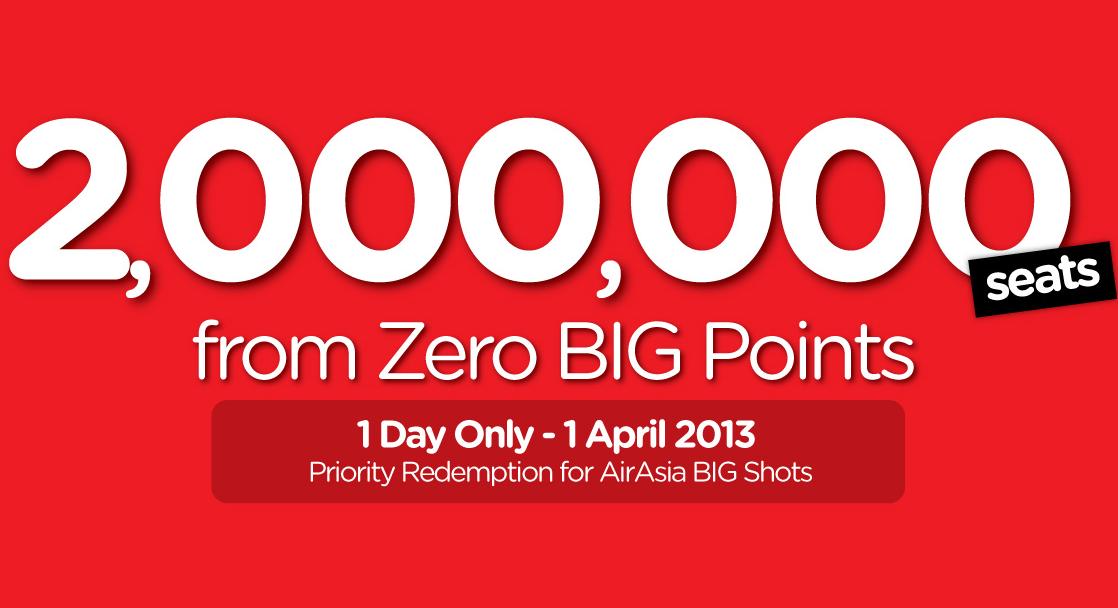 Priority Redemption for AirAsia BIG Shot
Join the AirAsia BIG Loyalty Programme and redeem AirAsia flights from as low as 0 BIG Points* one way to exciting destinations such as Singapore, Hatyai, Krabi, Phnom Penh, Yangon, Jakarta, Yogyakarta, Medan, Padang and more!
On top of that, enjoy 24 hours priority redemption on AirAsia's Free Seats campaign with 2,000,000 promotional seats** up for grabs.
Sale only opens up to the public on 2nd – 7th April 2013.
Beat the queue and sign up now here!