883 Buffet Steamboat & BBQ is a nice spot for halal barbeque in Miri City, and the marinated lamb is very tasty.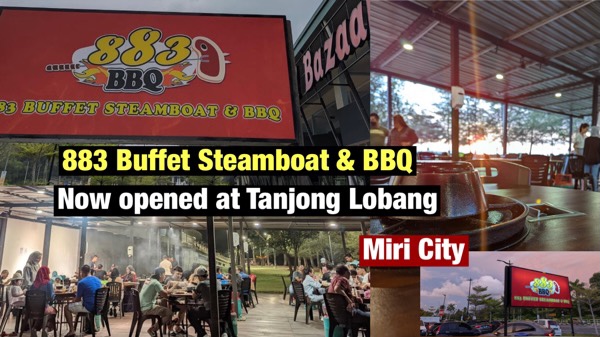 The pricing is reasonable. Their cuisine is delicious. If you want to try a wide range of their cuisine, arrive early.
It's an excellent spot to go for an All-You-Can-Eat Steamboat Buffet. It's a place where you can have a low-cost memorable experience with friends and family. For around RM 30 per person, you can eat as much as you like.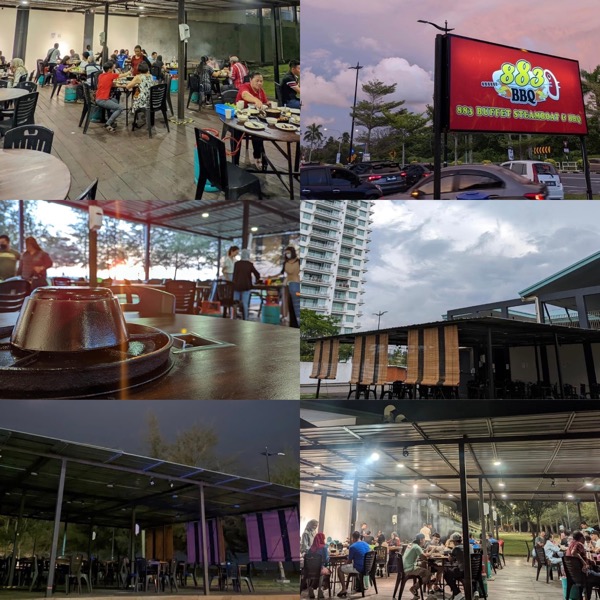 Air conditioning and open-air seating with views of the sea are available, as well as reasonable pricing that is comparable to other BBQ restaurants. Reservations are required.
Location:
Jalan Brighton, Tanjong
Lobang, 98000 Miri, Sarawak,
Malaysia.
014-688 8091