24-Storeys Luxury Hotel at Miri Waterfront
A 24-Storeys Luxury Hotel is going to be built at Miri City Waterfront Commercial Centre. The hotel is just located next to The Wharf condominium and 10 units of three storeys shophouses. All the project with total a gross development value of RM400 million.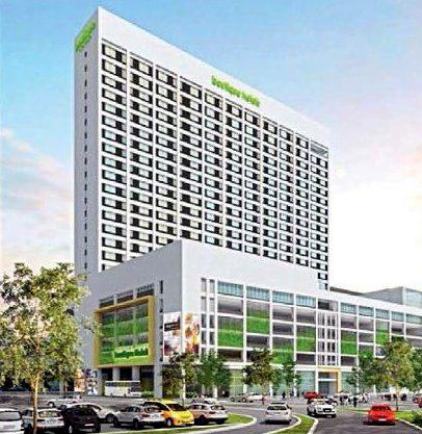 Its developer is Unique Harvests Sdn Bhd. The developer (Unique Harvests) of the Miri Waterfront Commercial Centre awarded the job to Sara-Timur Sdn Bhd in a Memorundum of Understanding (MoU) at Wisma Interhill for launching the construction project. The entire project is scheduled to be completed in in the fourth quarter of year 2015.
The Luxury Hotel consists of:
a total of 328 rooms and suites
a ballroom with a seating for up to 1,000 people
6 function rooms all with modern meeting facilities
an infinity pool with pool deck and children's pool
a spa with sauna, steam room and jacuzzi
gym and aerobics
F&B outlets, including coffee house with a modern open buffet concept and executive lounge on the 24th floor to have beautiful skyview of Miri City and South China Sea
No comments yet.
No trackbacks yet.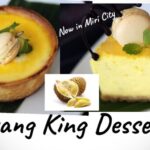 about 3 months ago - No comments
The King has arrived. Apart from our home-made fresh durian series, we still offer our "Musang King" Seasonal Special. Selling at RM16 Nett each, available on Friday & Saturday only. Musang King Durian Cheese Tart. Please note: Sale items only available while stocks last. Now at Imperial Palace Hotel Miri. Musang King Baked Durian Cheese…