The World's Scariest Skybridge Swimming Pool
Latest amazing skyscraper is going to be built at Bishan Central, Singapore featuring a skybridge pool 39 storeys above the ground between a twin tower designed by Moshe Safdie (Architect), who's also played a key part in designing the £4billion Marina Bay Sands development in Singapore. Swimmers swimming across the skybridge pool will enjoy a real head for heights seeing as it's a staggering 38 storeys high. The project is known as infinity pool dramatically connecting Sky Habitat Singapore's two towers when the ambitious project is completed in year 2016.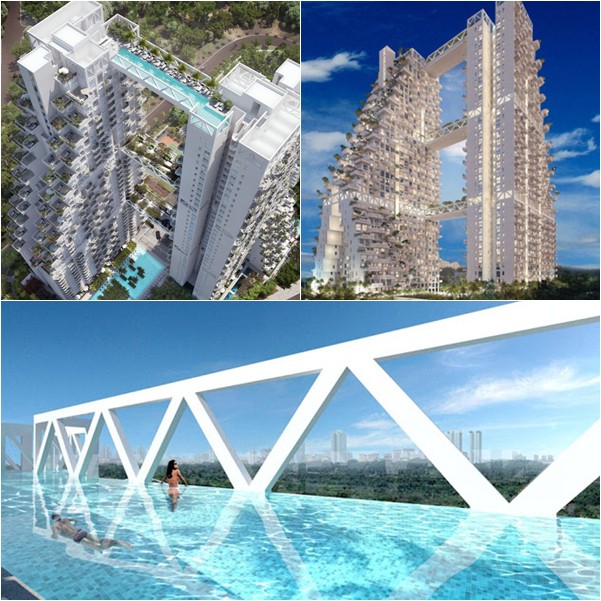 The project has a total of 509 apartments. Flat owners will also be able to traverse the two structures via two sky bridges, one is located on the 14th and another is located at 26th floors. Once completed, it will be one of the most popular eye-catching condominium residential estates in Singapore.
No comments yet.
No trackbacks yet.
about 5 months ago - No comments
Do you know that shipping container style restaurants are such a common tourists place in other countries, and popup areas like Bangkok's Artbox has hipsters. Hey Guys! Container City Miri is now in Miri City! This is a new place to hang out in Miri City and also one of the latest attractions in the…