Sajian Warisan Restaurant in Miri Town
Sajian Warisan Restaurant (Restoran Sajian Warisan) is located near Miri town's Post Office, along the way to Miri City's high court. The place has an exotic eating scene like Langkawi or Phuket island. It has a floor-made shed, shrouded with nipah leaves, surround with dimly lit lamp. Overall, it comes with serene yet romantic settings. Wide selection of local food, many varieties for you to choose, ranging from snack food like satay to seafood as well as Malay's kind of spicyness! Well, the food there are not bad. Must try it out.
Flavoured lassi (yoghurt) drinks such as Orange lassi, Strawberry lassi & Mango lassi can be found over there too.
Restoran Sajian Warisan Miri address:
Lot 537, Jalan Kipas, 98000 Miri, Malaysia
Opening hours:
Mon – Sun:
5:00 pm – 12:00 am
No comments yet.
No trackbacks yet.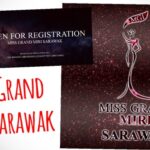 about 3 months ago - No comments
A very warm greetings to everyone, Our company Brenda and Brandan's Art Paradise are proudly to officially announce that we are selected to be the main organizer of Miss Grand Miri Sarawak for the coming year with support of GPS, own by Gina Regina Patrick ( Gina Production Studio ) and affiliate by Miss Grand…