New Toyota Avanza Price and Specs in Malaysia
Have you heard about Avanza and Veloz seven-seater SUV? Today, Malaysia UMW Toyota Motors will also introduce them to the local market, which is divided into 1.3E, 1.5E, 1.5G, 1.5S, four grades, the official price started from RM 69,072!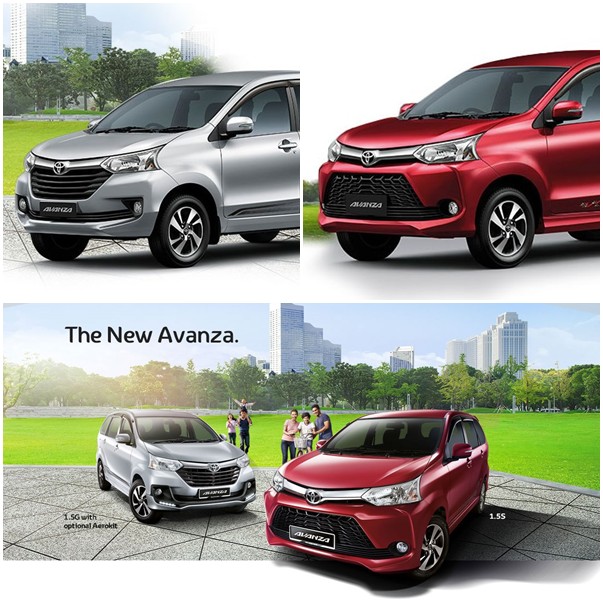 The all new Avanza will be having two different designs of car styling in front, and providing a white, silver, black, dark red colours to choose from.
The 1.3E, 1.5E, and 1.5G model are equipped with a horizontal splitter tank cover. The top-end 1.5S model will have more campaign design, and similiar with Avanza Veloz.
Interior of the new Avanza is equipped with upgraded entertainment systems:
2DIN audio on new vehicles for hosts
supports USB, AUX and Bluetooth connection mode
The the new car can also choose DVD-AVN sound system which support touch screen, reversing camera and GPS navigation systems.
Most noteworthy is that the new Avanza is finally replaced with Dual VVT-I in-line four-cylinder engine, fuel consumption is estimated to have increased dramatically! The new car is equipped with NR series of 1.3 and 1.5 litre petrol engine.
For more information, please visit the nearby Toyota showroom or call Toyota customer service number 1800-8-869682 for more information.
New Toyota Avanza selling price:
Avanza 1.3E (5MT manual) @ RM 69,072.00
Avanza 1.5E (4AT automatic) @ RM 75,787.00
Avanza 1.5G (4AT automatic) @ RM 78,477.00
Avanza 1.5S (4AT automatic) @ RM 80,810.00
This entry was posted by admin on October 12, 2015 at 1:08 pm, and is filed under Technology. Follow any responses to this post through RSS 2.0. Both comments and pings are currently closed.
Comments are closed.