Miri By-Pass Commercial Shoplot (20 units of 3 storey)
The proposed 20 units 3 storey Commercial Shoplot developed by Yong Lung Holding Sdn Bhd is located near to Miri By-Pass, Lot 4639, Lambir Land District. With extra build up area of 24f x 80f, the shoplot is now open for sale, limited unit! The shophouses lot is situated around the busy area with a petrol station as well as food court.
For Inquiry:
Contact Person: Mr Charlie Yeo
Lot 1126 & 1127, 1st & 2nd Floor, Riam Commercial Centre, Riam Road, 98000 Miri, Sarawak, Malaysia.
Office Tel:  +6 085 433 399
Office Fax: +6 085 417 069
H/P: +6 013 836 7778
No comments yet.
No trackbacks yet.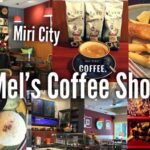 about 1 day ago - No comments
Mel's Coffeeshop is a beautiful boutique cafe in Miri City where you will 'Feel Like Home'. Enjoy selected local and western cuisine meals at affordable prices, accompanied with a cozy environment to relax and chill. To all our fellow Mirians! We will try to tempt you back with our take on Teriyaki Chicken, served in…