Lite Avenue Double Storey Terrace House
Locating near to Airport Road, Lite Avenue is a housing development developed by Homelite not far away from Miri city. With just few minutes drive away from Miri Airport, this housing area is so near to Mosjaya Shopping Center, Miri Teacher Training College, Miri Public Park, Merdeka Mall and various primary and secondary schools.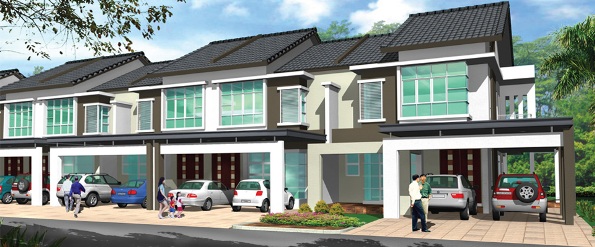 So, residents staying here will be able to enjoy the comforts and convenience of modern life while savouring the peace and serenity these chic newly-designed townhouses, semi-detaches and terrace houses that Lite Avenue has to offer with 24-hour safety in the form of a guardhouse entrance to the neighbourhood.
Location Map: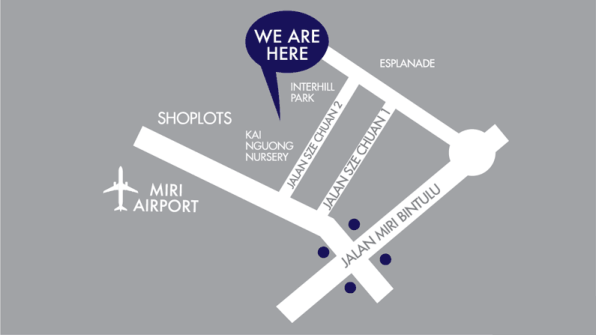 SPECIFICATIONS:
Selling Price: RM400K++
Structure: Reinforced Concrete Structure
Brick: Red Clay Brick to External and Partition Wall
Roofing: Concrete Cement Tiles with Wooden Roof Trust
Ceiling:
Gypsum Plastered Ceiling to Internal
UAC Superflx to Roof Leaves
Door:
8′ Height Plywood Door for Main Entrance
Solid Door for Exterior and All Toilets
MDF Skin Door for Others
Windows: Aluminum Frame with Green Tinted Glass
Floors:
2′ x 2′ Polished Porcelain Tiles to Entry Porch, Living, Dining, Guest Room and Kitchen.
1′ x 1′ No Slip Ceramic Tiles to Bathrooms, Store and Utility
Laminated Flooring to Saircase, 1st Floor Bedrooms and Hall
Walls:
Weather Shield Paint to External Wall
Emulsion Paint to Internal Wall
12″x16″ Ceramic Wall Tiles to Ceiling Height for Bathrooms
Kitchen: 1 unit Double Bowl Stainless Steel Sink with Sink Mixer
Bathroom:
Ceramic Wash Basin
Ceramic two-piece Toilet bowl to Bathrooms
Basin Mixer, Shower Mixer and Shower Rose
Fencing:
Stainless steel Folding Gate
Stainless Steel Fence on Dwarf Brick Wall to Front
5″ x 6″ High Brick Wall to Side and Rear
Electricity: 3-Phase Electricity Supply
Plumbing: Concealed Stainless Steel Pipe for hote Water and Polu Pipe for Cold Water Supply.
Gas Piping: Internal Gas piping to Meter Sand
Septic Tank: Poly Septic Tank
Water Tank: 1000 Liter stainless Steel Water Tank
Others: Alarm Wiring, A/C Piping, Mail Box and Dustbin
Ground Floor Plan: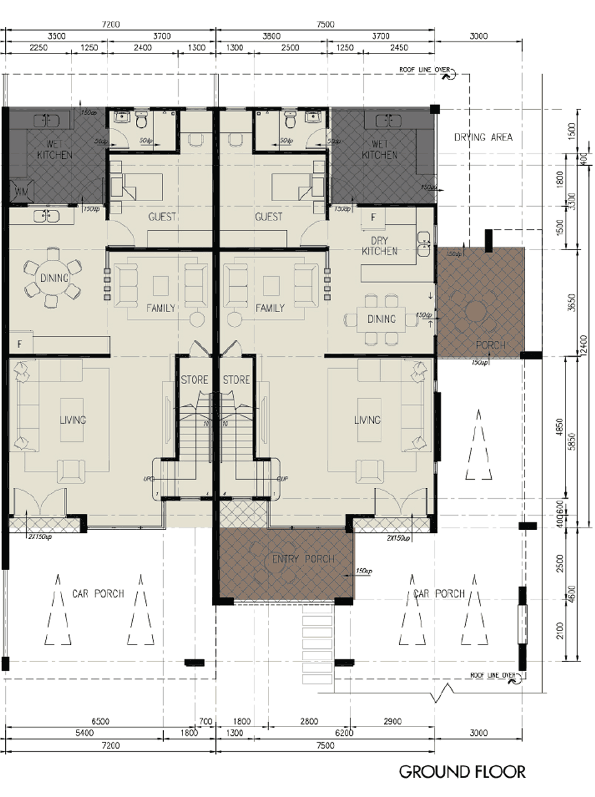 This entry was posted by admin on February 25, 2013 at 4:08 pm, and is filed under Development, Miri Airport. Follow any responses to this post through RSS 2.0. Both comments and pings are currently closed.
Comments are closed.