Lao Yang Kopitiam Miri (老杨茶餐厅)
Lao Yang Kopitiam (老杨茶餐厅) is the new branch of Lao Yang restaurant Miri (老杨私房菜). The Kopitiam is situated at the previous After Three Cafe in the town area of Miri City. Both of the restaurant and kopitiam are owned by the boss of Boulevard Restaurant Miri (杨万强). The opening date for Lao Yang Kopitiam (老杨茶餐厅) is placed on 12 December 2012, but due to the delay in some renovation works, the Kopitiam opening date is rescheduled on 1/1/2013, which is the new year of 2013. The menu of this Kopitiam will be quite similar to the food of Lao Yang restaurant, with dim sum as their signature dishes.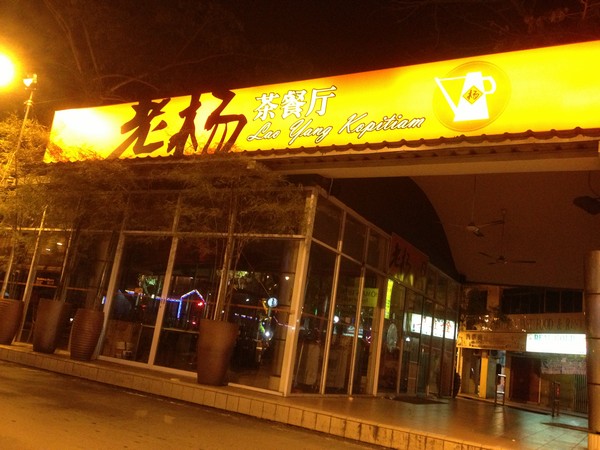 The interior design will be based on nostalgic, retro-style concept, decorated with Miri Historic old photos to let the customers know about the old Miri. Lao Yang Kopitiam currently open for business in the morning session, equipment with the air-conditioning environment at a capacity around 21 tables, among them 3 are large tables, operating from 7:00 to 14:00, mainly to serve refreshments and Lao Yang cafe special snacks. With more than 40 kinds of dim sum to choose from, priced at RM3.50 per basket. The Kopitiam also features an open kitchen allows guests to watch the chef's cooking.
This entry was posted by admin on December 18, 2012 at 11:37 am, and is filed under Food and Drink. Follow any responses to this post through RSS 2.0. Both comments and pings are currently closed.
Comments are closed.