How to Order iPhone 4S in Malaysia
Good News to Malaysians. After the announcement of Maxis to launch its iPhone 4S package, Digi and Celcom too follow the step. All these three major telecommunication companies set to launch iPhone 4S on the same day which is 16 December 2011! If you are interested, you can register or check out Maxis iPhone 4S and DiGi iPhone 4S online to know the latest price and plans.
Following is the iPhone 4S package provided by Digi: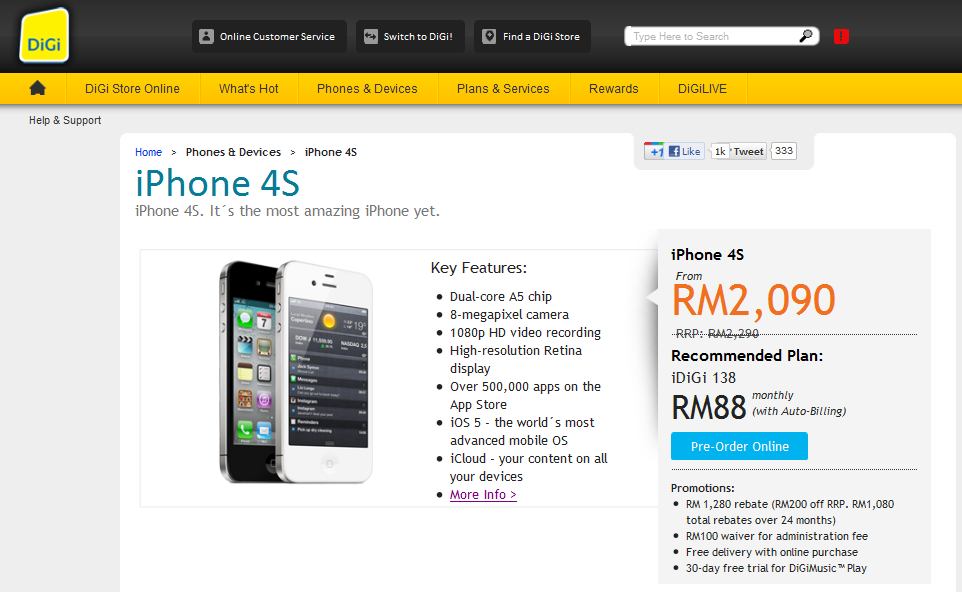 The price of Digi iPhone 4S in Malaysia
iPhone 4S finally available at your nearest DiGi Store from 16 December 2011 onwards, purchase via cash or credit card from your nearest DiGi Store with iPhone services.
iPhone 4S Digi Plans monthly fee with numbers of free voice call, SMS, MMS and Data
iDiGi 88 RM55 1GB
iDiGi 138 RM88 3GB
iDiGi 238 RM156 5GB
Key Features of iPhone 4S:
Dual-core A5 chip
8-megapixel camera
1080p HD video recording
High-resolution Retina display
Over 500,000 apps on the App Store
iOS 5 – the world′s most advanced mobile OS
iCloud – your content on all your devices
No comments yet.
No trackbacks yet.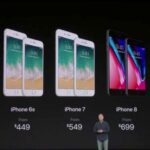 about 6 months ago - No comments
"The legendary iphone 8, the iphone 8 Plus and the iphone X were born." Following is the price of iPhone 8, iPhone 8 Plus and iPhone X in Malaysia Ringgit. IPhone 8 price starting from $699 (approx RM2900). IPhone 8 plus price starting from $799 (approx RM3320). 15th September for pre-order, 22nd September official sale.…